Our expertise in delivering team-building activities make us your perfect partner when it comes to bringing a team together through fun and engagement. Be it an offsite, an event at your own campus, or a virtual engagement, we specialize in activating your team in any setting.
Top Trending Team Building Activities in Bangalore
The Perfect Blend of Fun & Engagement through Gamification
Gamified experiences created to showcase critical skills and build strong bonds between team members, our list of team-building activities is the most innovative you will find out there

What Our Clients Are Saying
POPULAR TEAM BUILDING VENUES IN BANGALORE
We work with several resorts in and around Bangalore that make for a great backdrop for conducting your team engagement activities. In addition to helping you avail your preferred rates on these locations, we have an awesome team that can manage your end to end logistics for the off-sites and provide a hassle free experience
Food Truck Challenge at Clarks Exotica, Bangalore:
This power packed activity brings out the importance of team work with a dash of fun and a whole lot of creativity! With flaming grills and rich aromas, teams are bound to come together and enjoy every bit of it.
This activity Tests team's communication and problem solving skills. It engages every member of the team while they put together a complete course from start to finish.
 This can be conducted for teams of 20 to 300 participants in an indoor or outdoor setting!
TEAM BUILDING AT YOUR WORKPLACE
We have put together a fantastic set of activities that can add life to events at your workplace. Be it energizing a conference, celebrating milestones or engaging the team at an all-hands meet, we creatively use your workspace to create lasting memories
Domino Challenge at LinkedIn, Bangalore
400+ engineers worked closely to build a massive contraption at their workplace. The event won a Silver at the WOW AWARDS ASIA for the Best Corporate Team Building activity.
It can be executed for group sizes of 20 – 1000 at your workplace or an offsite venue of your picking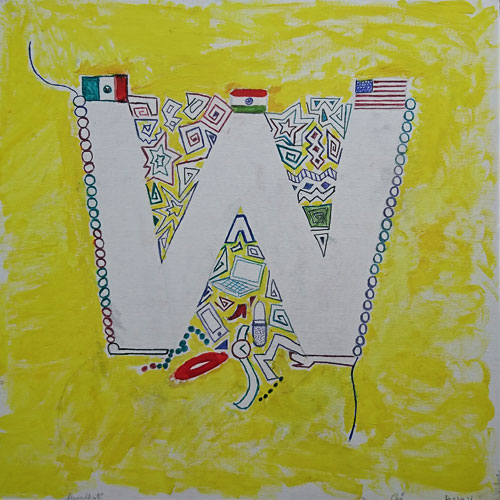 UP-DOING YOUR WOKRSPACE
Watch your team come together while exploring their creativity and creating a lasting memory at your workspace! Doodle your Picasso has been conducted in conference rooms too, which made for the perfect way to leave behind a footprint and bring life to the office walls!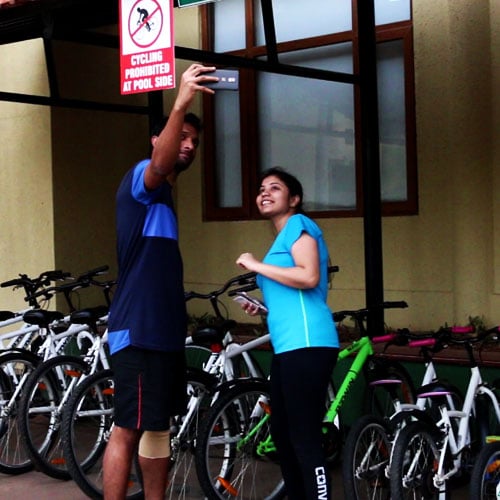 EXPLORE THE GREAT OUTDOORS
Selfie Hunt is a great way to accommodate the indoors as well as the outdoors. Many workspaces have elaborate landscaping around the office space. Team Activators makes sure to use these spaces to the fullest making for a brilliant change of pace at the workspace itself!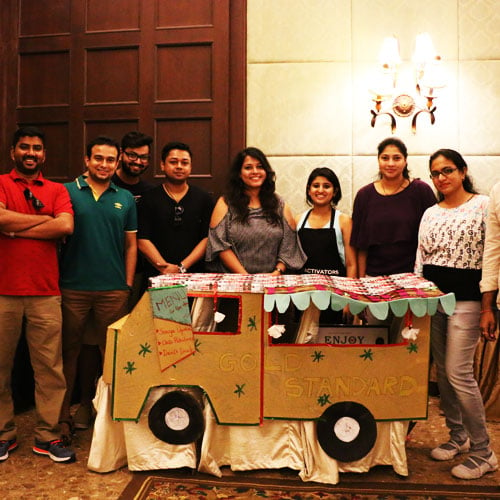 INDOOR FIASCO
Corporate Masterchef is designed in such a way that spaces as small as your company cafeteria are creatively used! For this high energy activity, all you need is to unleash your culinary creativity and the will to run about to beat the clock!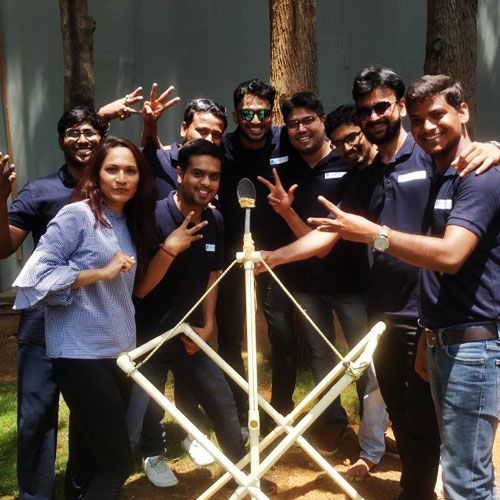 SO WHAT COMES NEXT….? 
Whether you're looking for:
– An Energizer in the middle of a long 
conference
– An ice breaker to get the team going
– All hands-on activity
– Integration of new team members
We've got you covered!
All you need to do is :
MYSORE
146 km | 3h 25m 
Mysuru, as it is officially known today, is the home to the ancient castles of the late King of Mysore. The majestic city boasts perfectly preserved imperial architecture, culture and heritage. Dubbed the "Culture captial of Karnataka", this archaic town is famous for it's high quality sandalwood, incense and the famous Mysore silk!

HASSAN
183 km | 3h 13m
Old temples, UNESCO heritage sites and untouched culture. That's Hassan in a nutshell. Hassan is surrounded by stunning sites like Belur & Halebedu and is one of the hidden treaures of Karanataka. Intricate monuments and lush greenery are the highlights of this ancient town.

YELAGIRI
158 km | 3h 30m
Home to the famous Swamimalai Hills, Yelagiri is trekker's paradise. This collection of 14 hamlets focused mainly on agriculture, horticulture and forestry is surrounded by lush forests and orchards. With a variety of flower shows and paragliding, this is the perfect getaway for leisure travelers and adrenaline junkies alike!

COORG
264 km | 5h 22m
Nestled among the lush greenery and terraces, is the 'Land of a Thousand Hills'. Coorg or Kodagu as it is officially known today, is the coffee bowl of India. Lined with lush green terraces, Coorg is the biggest producer of coffee in Karnataka! 

WAYANAD
279 km | 5h 54m
A little under 300 kilometres from Bangalore lies the pristine town of Wayanad. Nestled along the Western Ghats, Wayanad also borders the greener part of Kerala. Apart from it's lush Amazon-like foliage, the old city is also rich in culture and heritage. So whether you are a nature lover or a culture vulture, Wayanad is the place to go!

BANDIPUR
221 km | 4h 30m
Located under the shadows of the Western Ghats is the stunning wildlife reserve which is one of the finest habitats for Asian elephants, Gaurs and most importantly, Tigers. Boasting a constant rise in the population of the endangered Tiger, it is also known for Sandalwood trees and other rare species of flora. 
PONDICHERRY
308 km | 6h 9m
Bonjour French colony of India! This town with it's captivating architecture and old time cafés, is sure to bring out the Frenchman in you. With Auroville just a hop, skip and jump away, Pondicherry is the perfect retreat for anyone who loves crème brûlées, couture fashion and everything French.

MAHABALIPURAM
348 km | 6h 23m
Not too far from Bangalore lies an ancient city frozen in time. A well planned civilization built over 2 centuries by the kings of the Pallava dynasty, this archaic city is a time capsule covered with huge monolithic structures, with each stone embedded with a piece of ancient history. This UNESCO hertiage site is the best way to take a nostalgic walk and soak in the rich culture. 

Mangalore
348 km | 6h 23m
Situated along the Western Ghats and surrounded by the Arabian Sea on all sides is the main port city of Karantaka. This coastal city is the perfect mix of old and modern. Lined with red tiled buldings, this city of mixed cultures has an old time charm that is hard to resist.

KOCHI
548 km | 10h 18m
Welcome to the fist European township in India. Initially an obscure fishing village, this modern city is a must visit! With a beautiful balance of cultures like Dutch, Europen, Portugese and Indian, this fishing town in God's own country is a destination that shouldn't be missed!

GOA
556 km | 9h 50m
with the promise of long white sandy beaches, Mocktails and Cathedrals is Goa. Lying in the pockets of the Konkna coast, it is the smallest Indian State with a mixture of Portugese and Latin culture. Feel like a portugese while you walk across the stunning azure of the ocean. If you're into dance, music, good food and amazing company, Goa is the place to be!

HYDERABAD
569 km | 7h 30m
The first thing that comes to mind at the mention of Hyderabad is the famous Hyderabadi Dum Biryani! Along with this delicacy, Hyderabad also boasts a myriad of different cultures that date as far back as the Mughals! The cultural diversity is seen throughout the city in their architecture and all the diverse cultures living together in harmony. It is an experience that cannot be missed!