Trending Team Engagement Activities in Hyderabad
The Perfect Blend of Fun & Engagement Through Gamification
"The Food 
Truck
 challenge was an extremely 
exciting
 session. We were over 60 member 
and were
 quite 
skeptical
 about whether 
the
 activity 
would
 suit such a big group. But everyone was fully 
involved
 and needless to say, we were quite impressed."
Shweta, Amazon.in
"We had Team Activators helping us with the team bonding sessions for the last two days. It was great and the energy that these guys bring to the team is just fantastic. "
– Suruchi, Amazon.in
"This was our first experience with the Team Activators and we were really impressed with their commitment, answering all our queries and helping us solve any problem we had. They also provided the best deals in the market. Thank you for giving us the best deals and experience. We look forward to partnering with you for our future events."
– Gopi Sigamani, Quest Global
POPULAR TEAM BUILDING VENUES IN HYDERABAD
Want to plan a Team Engagement session but don't know where to start? Don't worry. At Team Activators we team up with several resorts right in your home city which perfectly suit your team building needs with preferred rates and perfectly managed end to end logistics.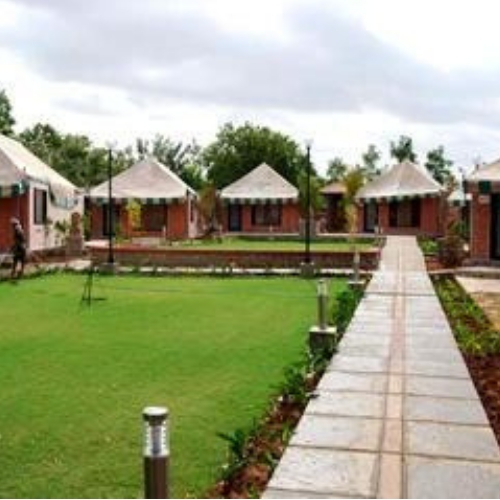 SONGS OF EARTH RESORT
Mokila
Lined with cabana style cottages and true to its name, this resort simply makes your heart sing. Lush green lawns and a lot of fresh air that is impossible to find in the city are the highlights of this resort. It has all the basic amenities for a comfortable stay. For all the foodies who love to explore the local cuisine by hitting the roads, this is the perfect getaway.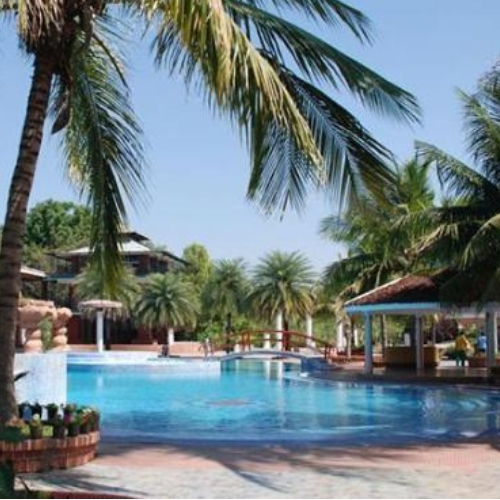 PRAGATI RESORT
Ranga Reddy District
A complete detox away from the fast paced city life is what Pragati Resort has to offer. A luxurious pool and tastefully decorated rooms help slow things down, take a step back and relax..with all the basic amenities and more, this centrally located resort is apt for sightseeing too. Take a dip in the pool, have meaningful conversations or just kick back with a book and a cup of delicious coffee at the beautiful coffee shop.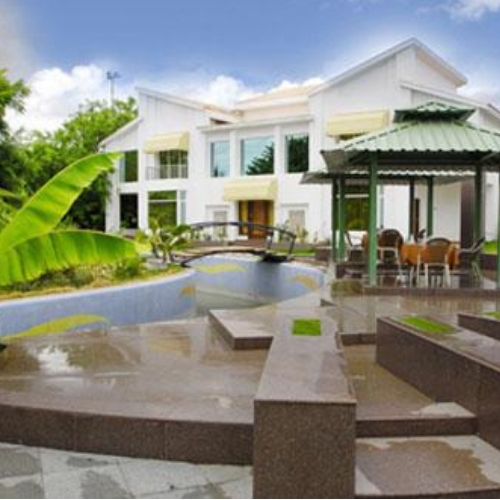 LAHARI RESORT
Bhanoor
This unique getaway sprawled over 35 acres, boasts an old time charm with its shimmering water 

fountains

 and 

rustic sculptures. Catch some fresh air in this little haven which seems just like something out of a lush green forest. With wafting scents of the flowers and a carpet of green grass to soother those aching feet, this is the perfect spot for a rejuvenating getaway.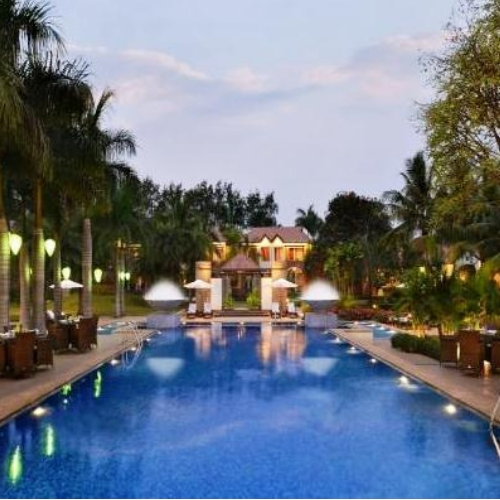 GOLKONDA RESORT & SPA
Gandipet
Located right next to the stunning Gandipet lake, every day is one with a beautiful view here. Indulge in some well-deserved "me" time with it's state-of-the-art luxurious spa, . With it's scenic gardens and 12 acres of comfortable recluse in nature, Golkonda Resort proves to be the perfect retreat for those seeking a breath of fresh air.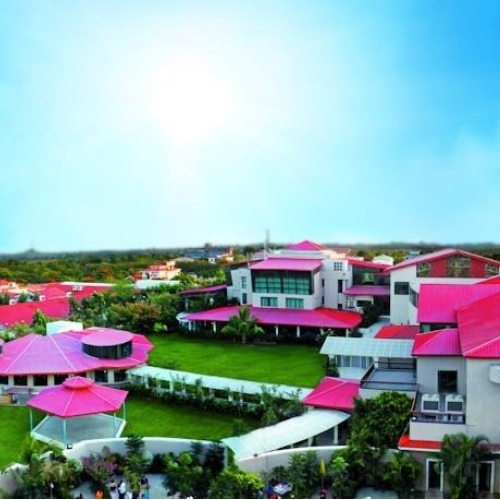 CELESTIA SUITES AT LEONIA
Shameerpet
Enjoy the perfect getaway at this quaint little resort set in tranquil and lush surroundings. The resort has everything that's needed for a perfect short break starting from water park, DJ and Rain Dance Floor for the night owls and theatres and Spas for the "Netflix & Chill" kinda people. Not to mention the lip smacking food unparalleled to any other you've tasted in a long time. Enjoy a peaceful break in this all-in-one hideaway.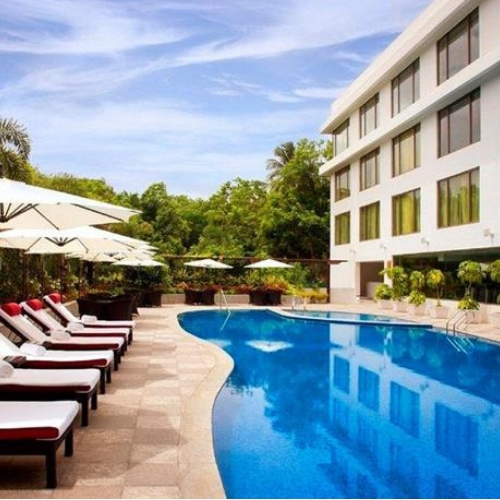 RADISSON BLU PLAZA HOTEL
Banjara Hills
Not much really needs to be said with regard to Radisson Blu Plaza Hotel. It is a one-stop-shop for all types of travellers, business and leisure alike. Starting from multiple board rooms with state-of-the-art equipment for the business travellers, unmatched gymnasium for the health freaks and a luxurious Spa for the truly laid back travellers. With their express check-ins and premium amenities, this spectacular getaway is truly a heaven for all types of travellers.
POPULAR TEAM BUILDING DESTINATIONS AROUND HYDERABAD
Hyderabad is located in the vicinity of some stunning historic and wildlife sites. With our enthusiastic team which never says no to an adventure, your team engagement sessions are bound to be filled with plenty of memories.
YADAGIRIGUTTA
62 km | 1h 35m 
Located right on the outskirts of Hyderabad, this lush serene hillock boasts pleasant climate throughout the year. Famous for its Lakshmi Narasimha Temple, Yadagirigutta floods with devotees from all over India and has a footfall of not less than 5000 – 8000 people per day.

MEDAK
80 km | 2h 303m
To the Northwest of Hyderabad is the quaint little town of Medak. The dirt roads and citadels croon the lores of the battles won and lost. Steeped in deep history, Medak has a vast cultural diversity evident from all multi-cultural demographic living together in harmony.
RAMOJI FILM CITY
31 km | 1h
Under an hour from Hyderabad lies Ramoji Film City. Founded by Telugu film producer Ramoji Rao in 1996 in an attempt to create Hollywood in India, it is recognised as the largest studio complex in the world by the Guinness Book of World Records!

NAGARJUNA SAGAR
153 km | 3h 10m
Blue, serene and peaceful..That's Nagarjuna Sagar. This quiet town in the outskirts of Hyderabad found it's fame because of it's famous Nagarjuna Sagar Dam. A few decades short of a century old, this dam took a river of human effort to reach the majestic form it takes today.

WARANGAL
144 km | 3h 15m
Known for some of the most beautiful and peaceful temples and forts, Warangal one of the historic marvels of India. It has some of the most iconic architectural structures in South India, which can be seen in the haunting ruins of the once glorious empires. The alluring flora and fauna are definitely an added charm to this beautiful town.

BIDAR
145 km | 3h 15m
Known for being one of the major hubs for handicrafts, Bidar attracts thousands of tourists per year with a thirst for some untouched culture. It is also known for it's palpable history and rich heritage. And when in Bidar, you should not miss the delicious food that is sure to make you drool!
VIJAYAWADA
272 km | 5h 10m
Literally translated to "Place of Victory", this second largest city in Andhra Pradesh is located on the peaceful banks of the Krishna River. With lush green grass and a stunning dam, It is one of the best places to get a complete detox!
KURNOOL
219 km | 3h 50m
The old capital of Andhra Pradesh is one of the few places where culture meets archaeology and adventure. For the all the Ross Gellers of the world, Kurnool has the Ketavaram rock paintings dating back to almost 4,000 years ago, the famous haunted Arundhati Palace for the adrenalin junkie and the never ending Belum caves for the adventurers! It truly is the all in one package.

SRISAILAM
217 km | 4h 30m
Known for having had many different strong and proud civilisations in the past like the Pallavas ad Chalukyas, Srisailam is the actual footprint of India's rich history. The various monuments have stood the test of time and tell the tales of the kings rising and dynasties falling. Known for it's Srisailam Temple, it is one of the best places for a unadulterated cultural retreat!

DANDELI
579 km | 12h 30m
Welcome to the adventure capital of India! Home to one of the largest wildlife sanctuaries in India, Dandeli is also known for being a rafting paradise. Surrounded by the local tribes and villages, it is one of the most sought after weekend getaways due to its sheer nature and charm.

CHIKMAGALUR
660 km | 12h
Located along the western belt of Karnataka is this rare jewel. It is most famous for it's coffee terraces with Pleasant climate and lush greenery are its striking features. It's stunning scenery makes the long drive totally worth it. 

HAMPI
377 km | 8h 15m
Most famous for being a UNESCO heritage, Hampi is a true testament to the ancient Vijayanagara Empire. Ancient monuments sprawled all over Hampi are each a colossal piece of history. It is a famous retreat for it's wildlife and also adventurous activities like rock climbing, rappelling and hot air ballooning.
TEAM ACTIVATORS AT YOUR WORKPLACE
Be it within your own city, off-sites or within your own workplace, we've got you covered! Team Activators has different sets of unique activities specially designed to fit your Team Engagement needs perfectly. Here's to making team building fun-tastic!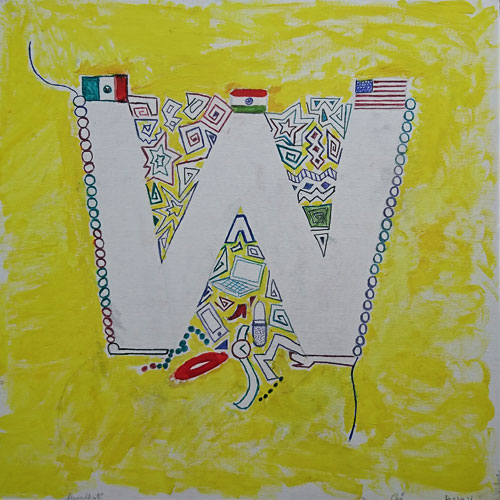 UP-DOING YOUR WOKRSPACE
Take a dip in your creative pool with Doodle you Picasso. Explore how any space in your office, even the conference room can be creatively used. Integrate learning and fun efficiently while leaving a lasting memory to up-do your office walls.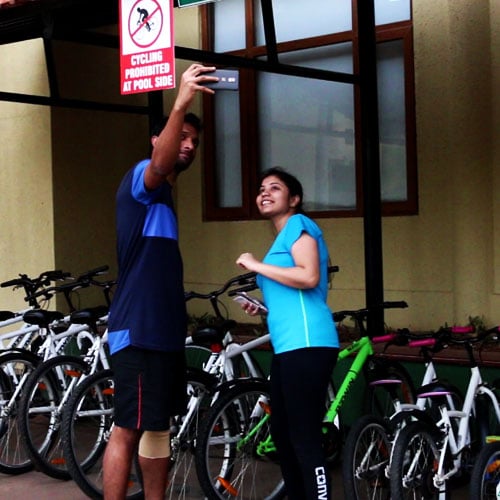 EXPLORE THE GREAT OUTDOORS
Sedentary jobs can get monotonous sometimes. Which is why at Team Activators, we explore the elaborate outdoor landscaping of your workplace with the Selfie Hunt. Get up, shake off the Monday blues and discover the joy of team work on your feet!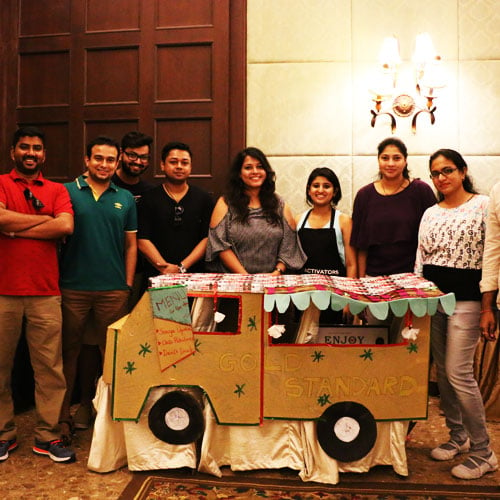 INDOOR FIASCO
Team Activators is all about thinking out of the box. Spaces as small as the company cafeteria are creatively used to accommodate efficient team engagement activities with the Corporate Masterchef. Get into the groove and try to beat the other teams!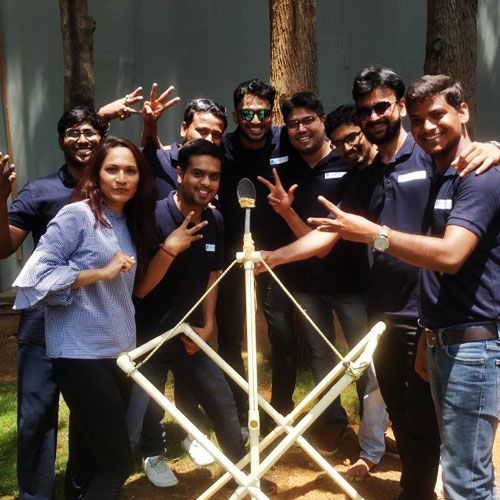 SO WHAT COMES NEXT….? 
Whether you're looking for:
– An Energizer in the middle of a long 
conference
– An ice breaker to get the team going
– All hands-on activity
– Integration of new team members
We've got you covered!
All you need to do is :