About Food Truck Challenge
This high impact, fun & engaging activator seamlessly blends in elements of project management and teamwork using the exciting concept of building your restaurant on wheels! Get your juices flowing as you explore your inner masterchef!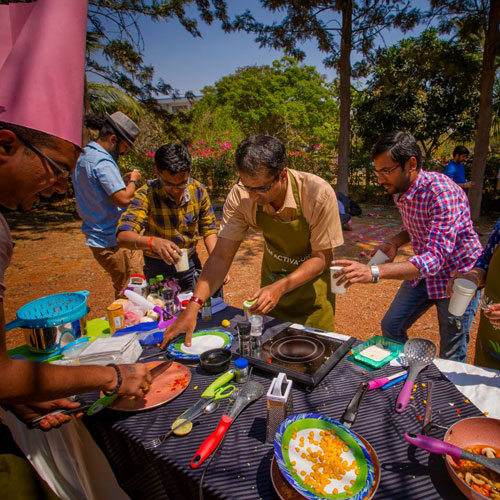 Managing Uncertainty
Cross Team Collaboration
Resource Management

Creativity

Fun & Play
Leadership
Can be tailored for: 
Team Integration,  Leadership Teams,  Gamified Learning
Summary:
This activity addresses specific group dynamic challenges like Resource Management, Collaboration and Leadership within a fun and dynamic concept of building a food truck & creating a signature dish from scratch 
Watch out for!
– IPL style bidding
– Tasting & Judging session by the Executive Chef
– Mystery Box Challenge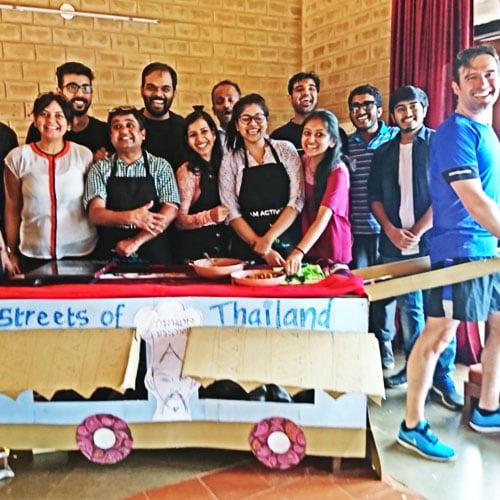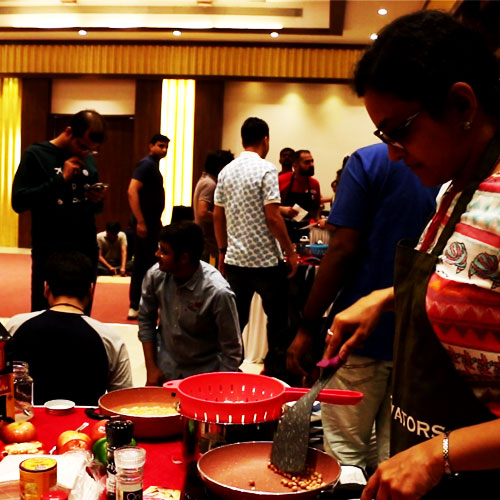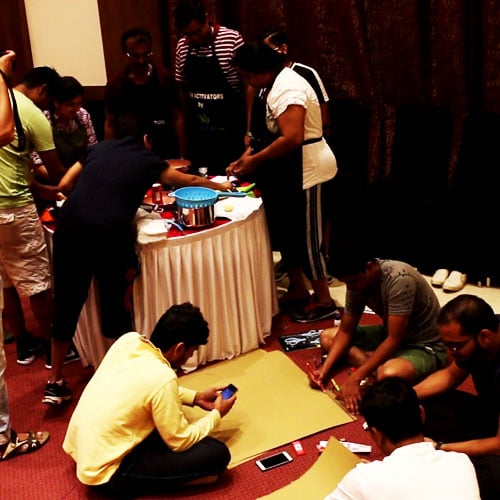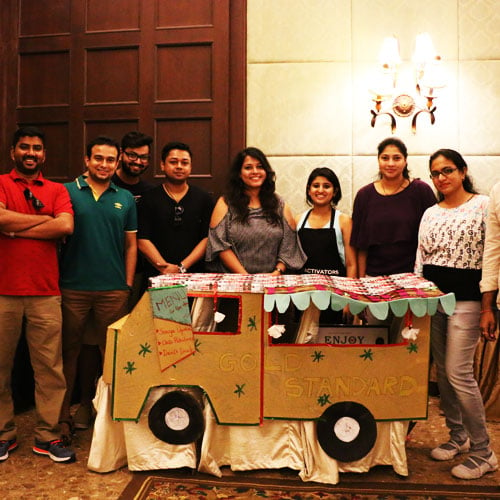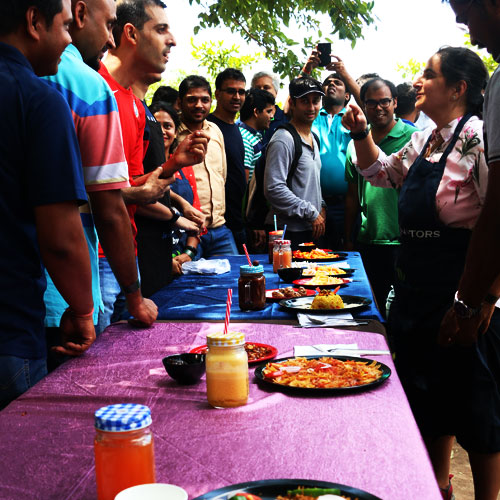 "The activity was really amazing. Initially we were all a little skeptical about how we could get through the activity since we didn't have any prior cooking experience. But the activity really brought us together and working together made it easier to accomplish the task at hand"
– Smitha, Amazon.in 
"This is our second Team Building session with Team Activators and they never fail to deliver. Each and every time is different and innovative. We really saw the team coming together with the Food Truck Challenge. A lot of hidden talents were uncovered in this activity too!" 

– Mr. Singhania, CFO
Frequently Asked Questions
Can this activity be conducted at my workplace?
Yes, Glad you asked.. We will be happy to set this up at your workplace. We can creatively use your workdesks or a conference area to set this up
Do you conduct this in my city?
We conduct this activity pan India. In case our facilitator is not available in your city for the requested date, we can have someone from the closest city drive down or fly in to set this up
We are a small team of 10. Can we do this activity?
To truly enjoy and exploit all that this activity has to offer, we suggest a minimum group size of 20 participants. Large group sizes are never an issue
Is there a fire hazard with this challenge?
No. All our cooktops are induction.
Is first aid provided?
Yes, glad you asked. We have a trained medic available for first aid on site
Do I need a refresher course in cooking?
No you dont. Amateurs welcome!
Does this activity engage everyone?
The activity is designed to have everyone play a role in putting together a signature dish and the food truck. With heated bidding, flaming dishes and the delicious aromas, no one would want to be left out.
Are recipes provided?
No, recipes aren't provided. This activity completely challenges your inventiveness & skill
Will there be someone to assist us with the technicalitites of the challenge?
Yes. Though the activity completely depends on your team's resourcefulness, help will be provided for the technical aspects
Is the use of internet permitted?
Yes. Be it to Facetime the cooking expert in your family or look up Gordon Ramsey's recipes, you can use the internet to help you!
Are there any prerequisites that we need to bring?
Everything is provided on site. All you need to bring for this challenge is your game face and creativity!