The outskirts of Bangalore are dotted with several resorts rich in amenities and activities across various price points. Given our experience working with these places, we can help you narrow down a resort that best fits your requirement
STUNNING DESTINATIONS UNDER 200 KM
BEST PRICES
HIGH VOLUME = LOWER PRICES!

END TO END SUPPORT
Event planning to logistics, we can be your SPOC
EASY PAYMENT OPTIONS
We accept Card Payment, Bank Transfers & Purchase Orders

HANDPICKED GETAWAYS
We work with the top getaways that are ideal for groups

RESORTS NEAR BANNERGHATTA ROAD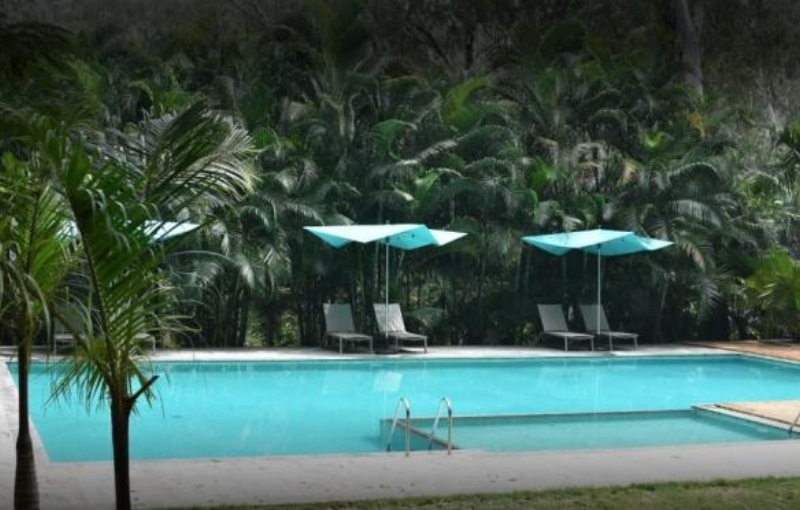 BANNERGHATTA ROAD
Inspired by nature, the resort is truly an adventurous place. Be it a family vacation, a leisure holiday or a nature lover's getaway, this is the place to go to. Vast expanses of nature and lush greenery makes it the perfect place to have a peaceful retreat. The retreat gives a truly tropical vibe with its tall standing palm trees and fresh unadulterated air.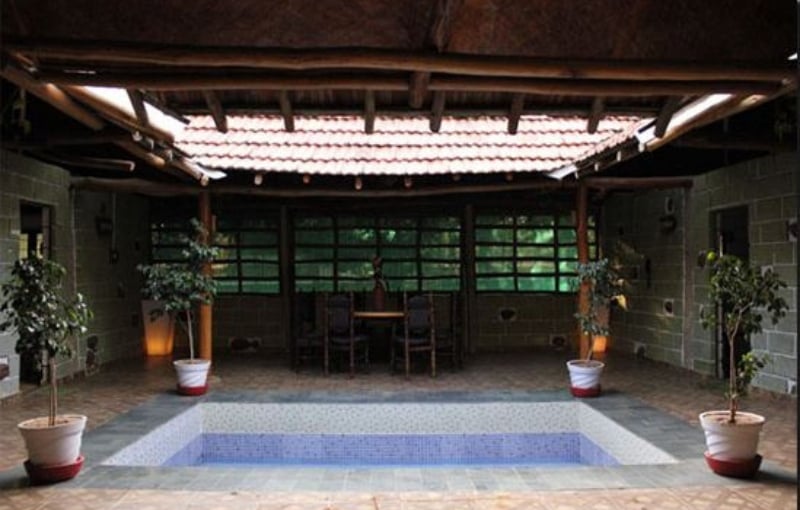 BANNERGHATTA ROAD
Nestled in the quieter parts on the outskirts of Bangalore, it is ideal for both day outings and overnight camp stays as well. Home to a variety of fun and interesting activities from volleyball to cricket to the rustic sport of Archery. Splash in the swimming pool or bust out some moves on the dance floor to have the perfect end to your trip!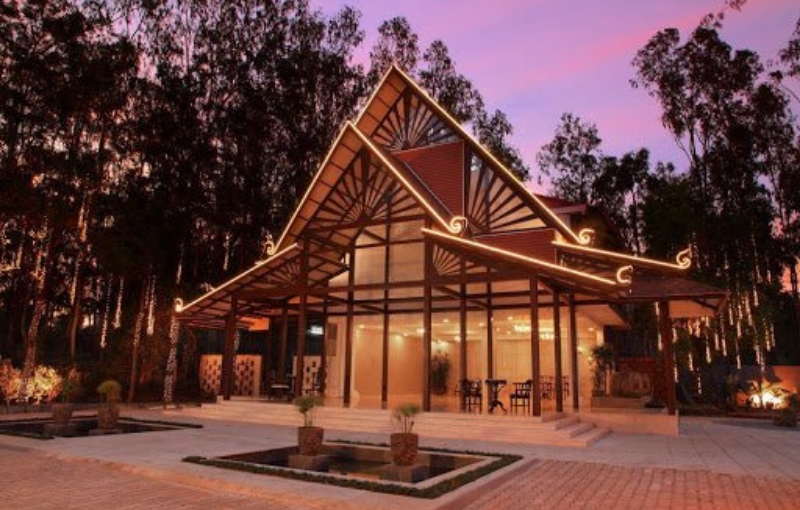 BANNERGHATTA ROAD
Sprawled over 23 acres of well manicured lawns, the scenic resort is the perfect spot for an array of events like perfect for solo travellers, groups, corporate off-sites, team building sessions and even wedding extravaganzas!  Located close to Bannerghatta Road, the resort offers the perfect space for product launches, all-hands meet or just a simple getaway over the weekend with your buddies.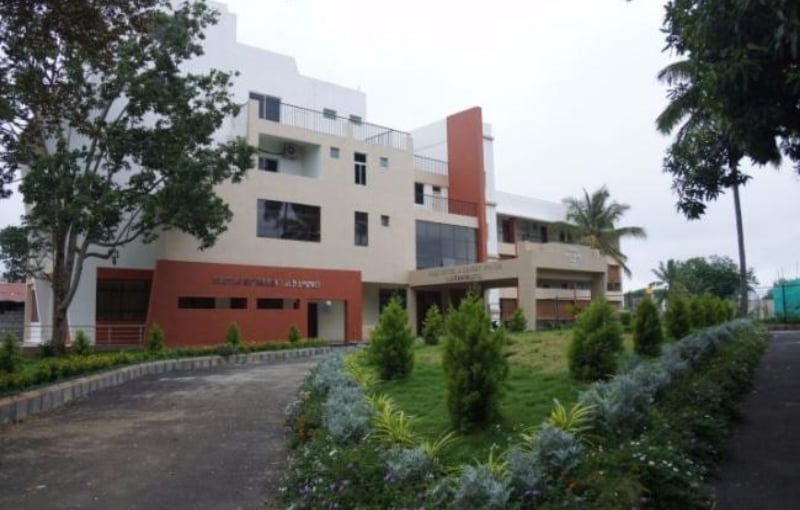 BANNERGHATTA ROAD
This resort offers a wide array of adventure activities right in its premises like zorbing & rope activities among others. The ease of access makes this 3 star property the perfect retreat, as it is located between Electronic City and Bannerghatta Road. That makes it close enough to the comfort of your home and afar away enough to escape the concert jungle. The property is also known for being pocket-friendly!
WHAT OUR CLIENTS ARE SAYING
"This is our first time with Team Activators and they really did an amazing job! The activities were very well 

organised

 and conducted. The team really integrated well, learnt a lot of fun facts and important essence of team work, all while having a whole lot of fun! We all had a really great time."
RESORTS NEAR KANAKPURA/MYSORE ROAD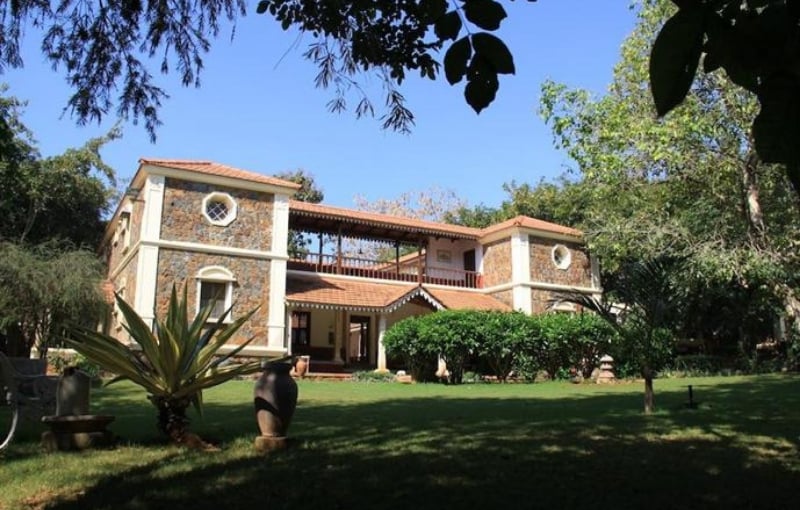 KANAKPURA ROAD
This resort not too far on the outskirts of the city is the perfect blend between a cozy ancestral homestay and a resort with modern day conveniences. Lush green lawns, and fresh outside air make it the perfect getaway for a laid back evening on the porch and a bite of scrumptious food, a brilliant library for the bookworms and a temperature controlled swimming pool for a nice midnight swim.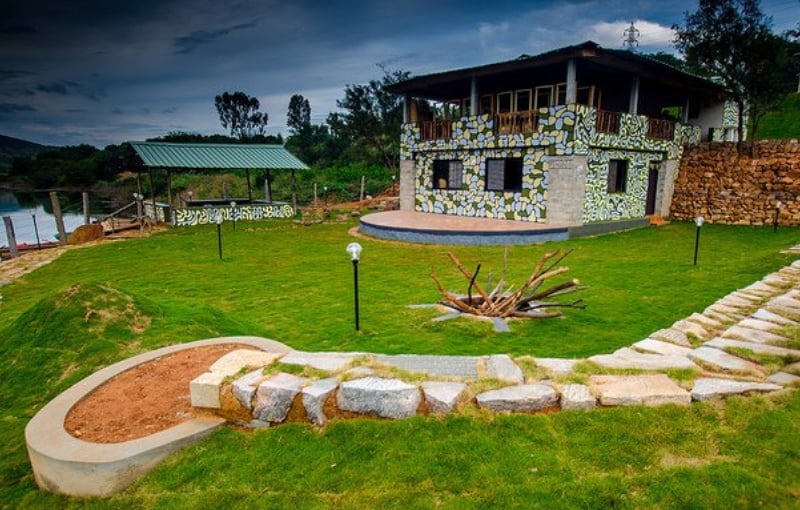 KANAKPURA ROAD
Another adventure resort with a lot of fun activities like zip lining, kayaking and more, located only a couple of kilometers away from the heart of the city. Located alongside a natural lake, this getaway lets you noid and relax from all the stresses of the city life. If you get lucky, you may even catch a glimpse of migrating birds and other small wildlife. So don't miss out on this all-in-one retreat amidst nature!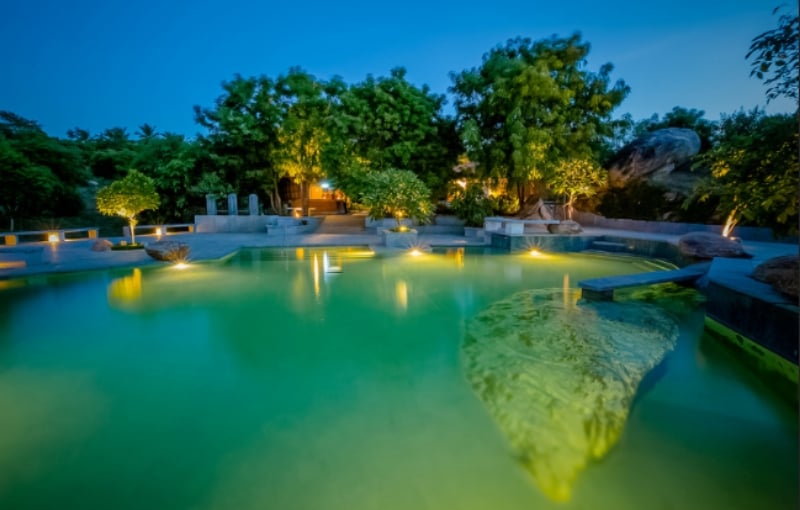 RAMANAGARAM ROAD
True to its name, this retreat truly provides one fo the best home-away-from-home experiences. With vast expanses of well manicured lawns and a pristine swimming pool, the resort has a very serenity-by-a-blue-lagoon vibe. Either sip on delicious cocktails,  indulge in the lip-smacking delicacies the restaurant has to offer and wind up your trip by kicking back with a book and a warm cuppa.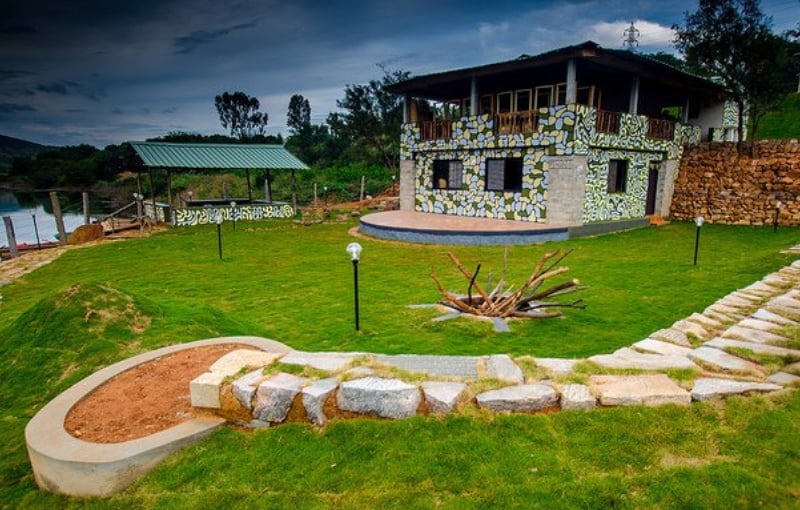 KANAKPURA ROAD
Built to look like a cave, this resort provides a rather exciting experience. Walk through the rock cut interiors and feel like an explorer as you have a delicious and truly peaceful meal by the indoor waterfall. Not to far away from the heart of the city, this is one of the uniquest getaways in town. Ideal for corporate getaways or simply a romantic retreat with your beau, this is the place to go to!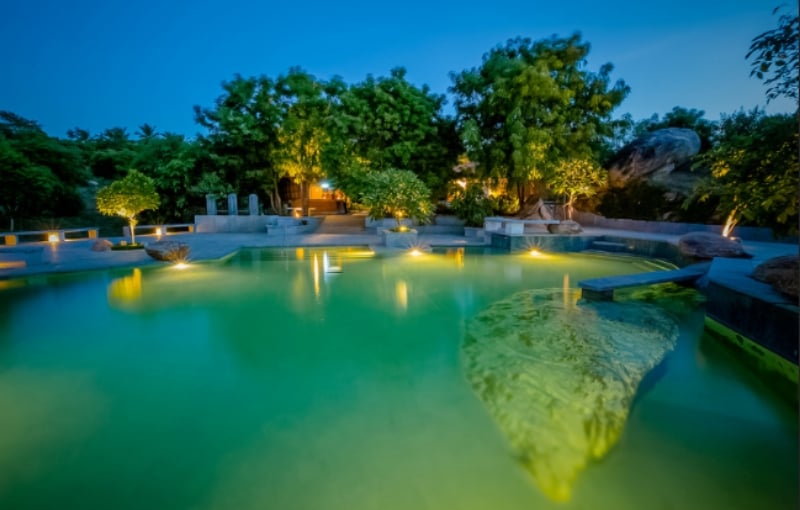 KANAKPURA ROAD
True to its name, this homestay away from home offers a unique and spectacular experience. Enjoy a short but rejuvenation break at this campsite with cozy rooms. Get a taste of the city by dining in the restaurant offering lip-smacking food. Make the most of the facilities like the luxurious fish spa and the pristine swimming pool.
POPULAR TEAM BUILDING ACTIVITIES
"

We've

 been part of many team building sessions but none of them were as unique as the one we did with Team Activators. The team was completely engrossed in the activities and had a lot of fun. This really was a session of learning seamlessly blended with fun. And this is exactly what we look for when we do an off-site."
"TALENT WINS GAMES, BUT TEAMWORK AND INTELLIGENCE WINS CHAMPIONSHIPS"
SO SEND US YOUR DETAILS AND ONE OF OUR HUMANS WILL GET RIGHT BACK TO YOU!