This one-of-a-kind activity is bound to get your group thinking out of the box! Teams must design an elaborate multi level contraption that produces a domino effect.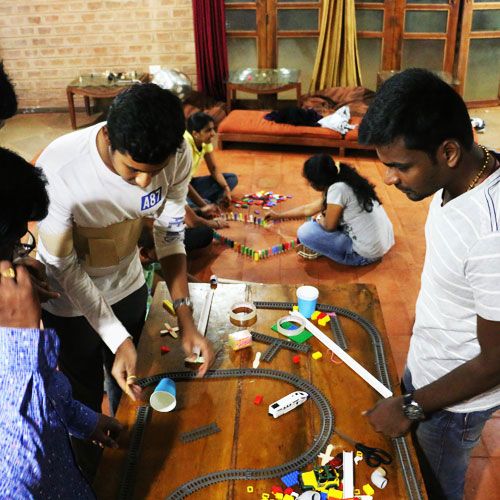 Cross Team Collaboration
Problem Solving

Creativity

Fun & Play
Planning & Execution
Leadership
Can be tailored for:  New Teams Coming Together,  Leadership Teams,  Gamified Learning, Members added to teams, Summary: Tests team's analytical and problem solving skills and engages every member of the team Promotes cross team collaboration as teams must integrate their courses to create a single,master contraption with an exciting finish
Watch out for! Exciting challenges to win special items / pieces that will make your contraption more interesting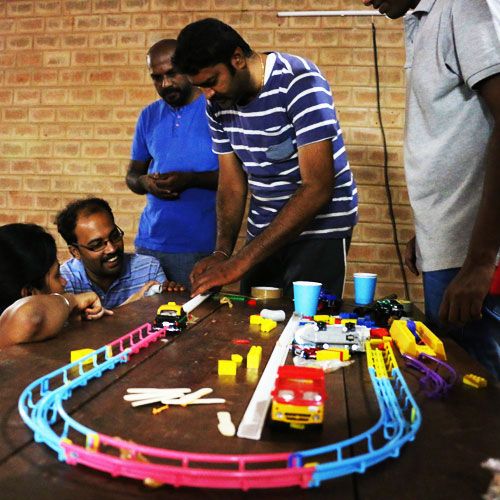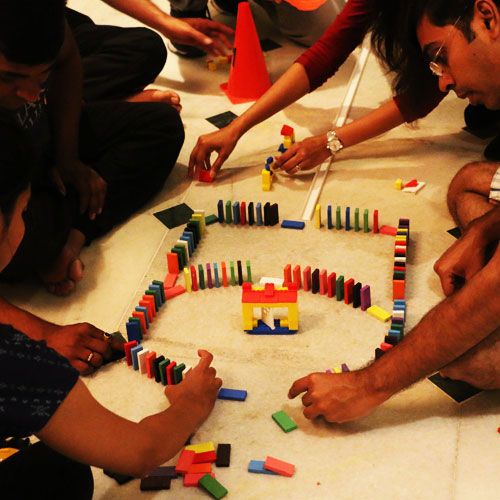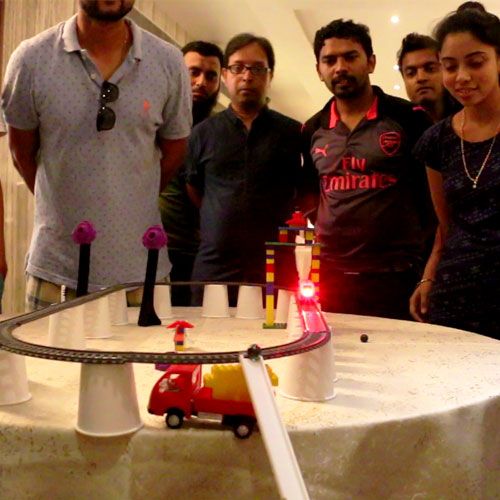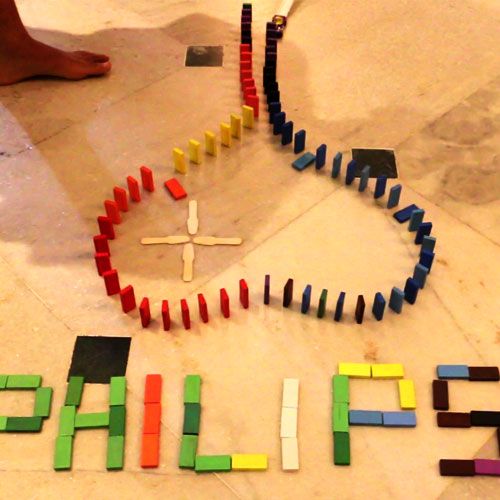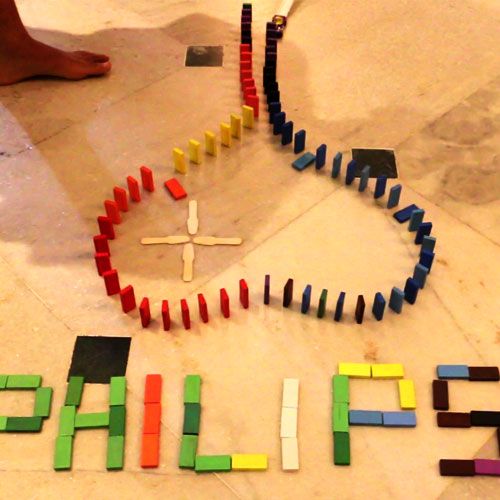 "I have been a part of several OBLs, but I hadn't come across an activity like Domino Challenge. The entire team was engaged and collaborated effectively in completing the challenge. This is exactly what we look for when we do an off-site at Philips."

– Sanesh, Philips 
Frequently Asked Questions
Can this activity be conducted at my workplace?
Yes, Glad you asked.. We will be happy to set this up at your workplace. We can creatively use your workdesks or a conference area to set this up
Do you conduct this in my city?
We conduct this activity pan India. In case our facilitator is not available in your city for the requested date, we can have someone from the closest city drive down or fly in to set this up
We are a small team of 10. Can we do this activity?
To truly enjoy and exploit all that this activity has to offer, we suggest a minimum group size of 20 participants. Large group sizes are never an issue
Is first aid provided?
Yes, glad you asked. We have a trained medic available for first aid on site
Are there any prerequisites that we need to bring?
Everything is provided on site. All you need to bring for this challenge is your game face and creativity!
Does this activity engage everyone?
The activity is designed to have everyone play a role in putting together the contraption. With nerf guns, lego and dominos a part of the mix, no one would want to be left out.
Do I need a refresher course on physics?
You dont, but you will be able to win your team some extra points if you paid attention in school
Is a blueprint provided?
No, a blueprint isn't provided. This activity completely challenges your inventiveness & skill
Is the use of internet permitted?
Yes. You can use the internet to help you!
Will there be someone to assist us with the technicalitites of the challenge?
Yes. Though the activity completely depends on your team's resourcefulness, help will be provided for the technical aspects