Trending Team Engagement Activities in Delhi [NCR]
The Perfect Blend of Fun & Engagement through Gamification
"The most impressive part of these sessions was time management and the uniqueness of the activities. The event was really amazing and both the days were filled with a lot of activities that will bring our teams closer. It was more about collaborating, helping each other and analyzing where you need to step in and where we need a friend."
– Dimpy, Xaxis
"Thank you, Team Activators, for organizing this session. We enjoyed both the icebreaker session where we got to know our colleagues and the main activity was also very interesting. It got us brain-storming and communicating with each other."
– Arvind, Ruberik
"It was great session, the important thing for me was the insights of the trainers for small aspects which the team could resonate with their corporate work life. The connect with the activities and team was really important and it was achieved. This is the first time that I am witnessing such bonding within two hours."
– Rathnakar, Myntra 
POPULAR TEAM BUILDING VENUES IN DELHI
Delhi lies in close proximity to many stunning destinations. And we at Team Activators make sure your team gets to experience it to the fullest! With preferred rates and easy end to end logistics, your team engagement sessions are sure to go on without a hassle and be full of fun!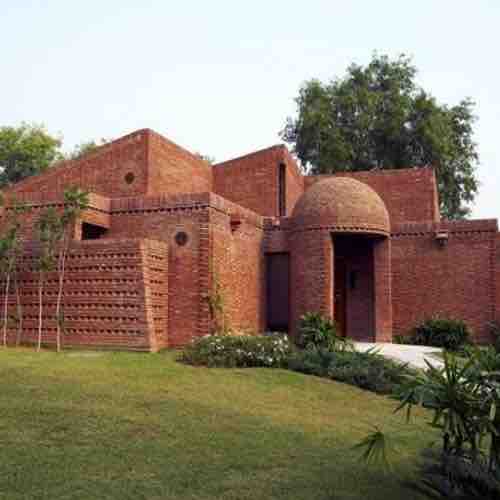 THE WESTIN SOHNA RESORT
Gurgaon
This luxury resort has various rooms ranging from Premiere Rooms all the way up to individual Presidential Villas. Sprawled across 37 acres of lush greenery and untouched nature it is the perfect retreat of complete indulgence. Damdama lake and Sohna are a couple of popular attractions around the resort known for its Sulphur springs.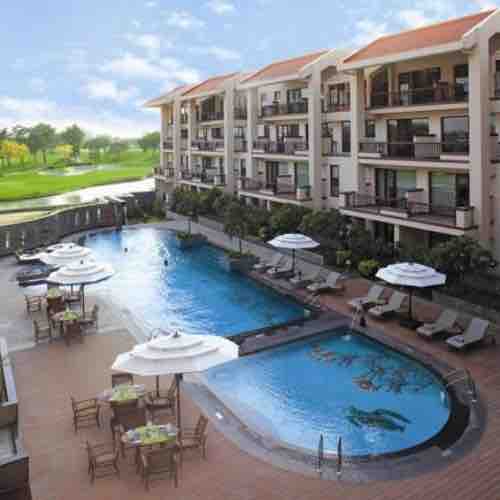 JAYPEE GREENS GOLF & SPA RESORT 
Greater Noida
Nestled in the quieter parts of Delhi [NCR], Jaypee Resort is an all encompassing retreat starting from luxurious rooms stocked with amenities to restaurants serving a variety of lip smacking cuisines. The unparalleled hospitality make it  a luxurious getaway for anyone visiting Delhi [NCR]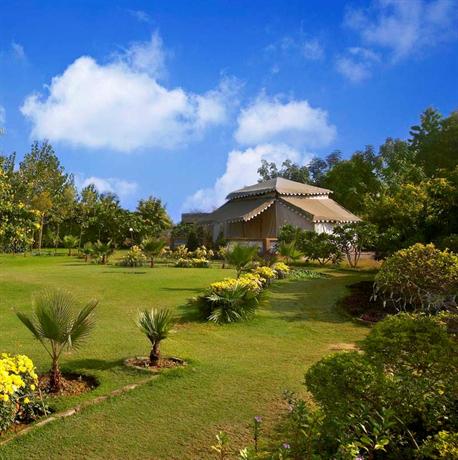 BOTANIX NATURE RESORT
Gurgaon
Nestled on the foothill of the stunning Aravalli Hills, Botanix Resort is truly a sight for sore eyes. The nature-themed resort is sprawled across 30 acres of well preserved and maintained landscape. What's better than waking up with a view every day?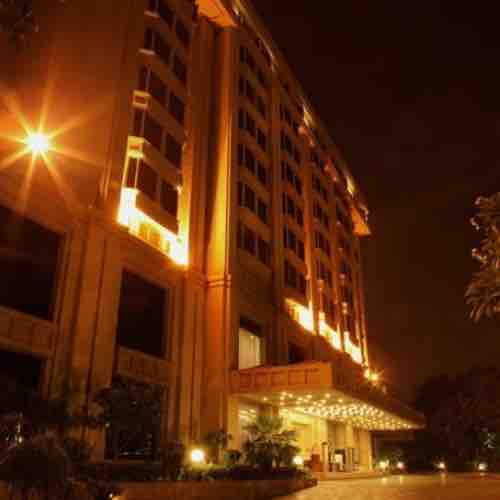 THE METROPOLITAN HOTEL
Connaught Place
Located in the heart of the National Capital, this resort offers one of the best luxury retreats from Delhi. It suits both business and leisure travellers. From facilities for a comfortable poolside conference to top notch amenities, The Metropolitan Hotel is truly an all in one package.
POPULAR TEAM BUILDING DESTINATIONS AROUND DELHI [NCR]
One of the advantages of Team Building around Delhi is that the national capital lies smack in the middle of some of the most breathtaking destinations in India. These destinations provide the perfect backdrop for team engagement activities.
GURGAON
30 km | 1h 
Southwest of New Delhi lies the financial hub of India. Vastly known for its culture and love for the arts, the theatrical community is a force to be reckoned with in Gurgaon. With its amazing museums and high quality sandalwood, this city is a must-visit for all the culture vultures!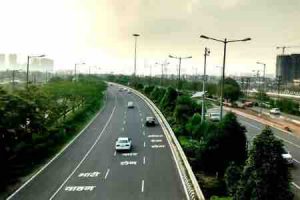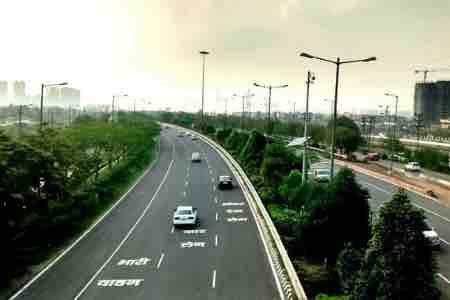 NOIDA
36 km | 40m
Less than an hour away from Delhi is the planned city of Noida. Known for it's various wildlife reserves, Noida is home to a wide variety of migratory and local birds, various species of Jackals and butterflies. Nestled along the 10th Century Surajkund reservoir, this small city is also home to the famous ISKON Krishna Temple. 

ALWAR
154 km | 3h 30m
Surrounded by the majestic Aravalli Hills is tis quaint city of Alwar. Known for its famous Sasrika Tiger Reserve, the city flaunts its rich culture and heritage. Delicious food, amazing trinkets and the warm hospitality of the locals makes Alwar one of the best destinations for a cozy getaway.

NEEMRANA
115 km | 2h 30m
This scenic city boasts its rich heritage and lies in the smaller pockets of Rajasthan. Known for its rapid growth in the industrial sector, this city is known for its vast expanses of green amidst dry desert. With just the right balance of traditional and modern, Neemrana is the perfect retreat for the culture vultures.
NAINITAL
308 km | 6h 9m
This green and peaceful city is one of the most sought after hill stations in India. One of the main attractions is the pear-shaped hill called Naini. Known for drawing hordes of tourists every year, Nainital is the adventurer's paradise. 
JAIPUR
260 km | 4h 45m
Amidst the warm sands and tequila sunsets lies Jaipur, in the heart of the city. Part of the Golden Triangle, this conventional city was founded by and named after Maharaja Sawai Jai Singh ll. Known as the "Pink City" because of it's pinkish-red buildings and the Hawai Mahal. Traditions meet modern day conveniences in this proud city of Rajputana, with its rich heritage and culture.
MANALI
547 km | 13h 20m
One of the most famous hill stations in India. When one thinks of Kullu, they think of Manali too. Magnificent view, high passes and low valleys this breathtaking hill station with a very Hiedi-Dickens feel, takes one back down memory lane. 
SHIMLA
360 km | 7h 30m
Set in the Himalayas, Shimla is the land of towering hills. Misty mountains give it a mystic feeling. Just the right bouts of sunshine combined with the cool weather and a hot cup of tea make Shimla one of the best getaways in India.
TEAM ACTIVATORS AT YOUR WORKPLACE
A fantastic set of activities specially designed for your Team Engagement needs is what we do at Team Activators. Whether it is a simple energiser of a full fledged all-hands meet, we've got you covered! Read on and find out how.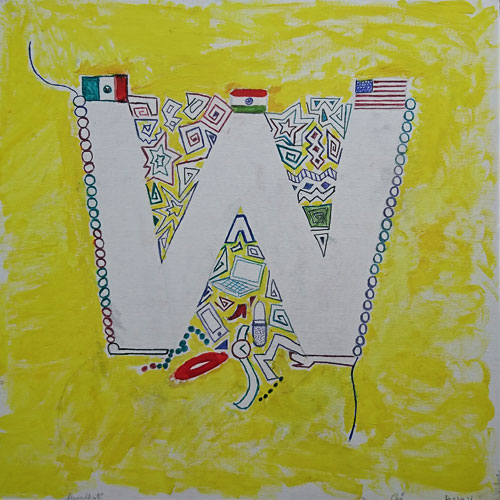 UP-DOING YOUR WOKRSPACE
Another space that can be used very well for Team Engagement activities but is often missed out is conference rooms. With Doodle your Picasso, your team will not only come together as a unit right at your workplace, but they will also leave behind a lasting memory to up-do your office walls!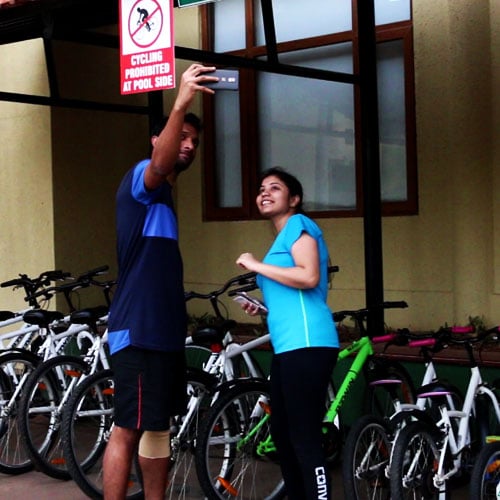 EXPLORE THE GREAT OUTDOORS
Team Building is usually considered an indoor activity. At Team Activators, we break stereotypes and have designed a set of unique activities to accommodate the wide landscaping of the company. Selfie Hunt is a creative way to make full use of the outdoors.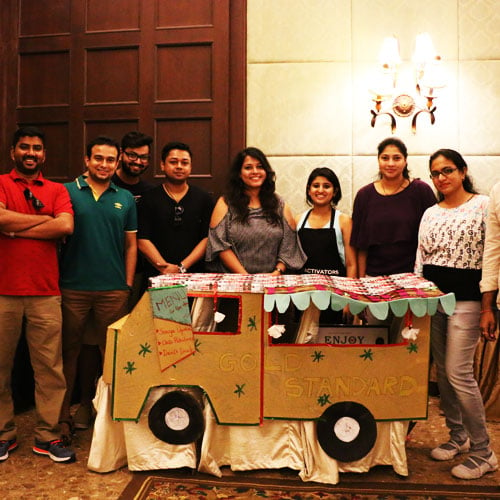 INDOOR FIASCO
When there's a space constraint at your workplace for Team Engagement activities, we come up with creative ways to use the available space at your workplace. An apt example would be  Corporate Masterchef which is designed to optimally use small spaces such as your company cafeteria.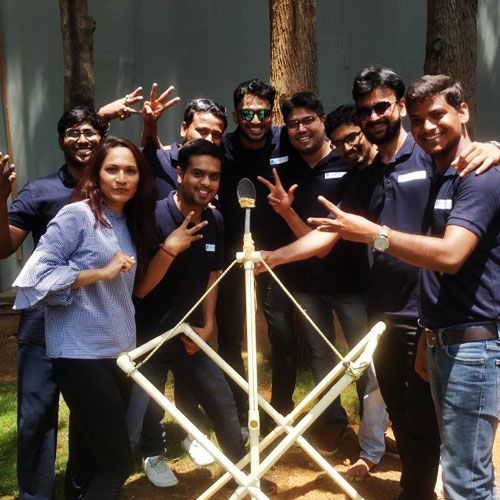 SO WHAT COMES NEXT….? 
Whether you're looking for:
– An Energizer in the middle of a long 
conference
– An ice breaker to get the team going
– All hands-on activity
– Integration of new team members
We've got you covered!
All you need to do is :