The pandemic driven work from home has accelerated the transition to remote working.
Though it comes with a host of upsides for the team and the organization, not sharing a physical space reduces social interactions affecting camaraderie and resulting in a disconnect within team members
The Happy Teams Project is our effort to activate remote, distributed teams through fun, engaging and meaningful activities delivered online.
A well designed online team building session, when executed right has the power to infuse energy and rebuild morale within the team.
Sense of belonging
Shared experiences and identity
Remote collaboration
Teams work together towards fun objectives
End - End event coordination
Our event coordinators help you
Free Demo session
You can get a feel for the activities and flow
Affordable
Not all good things are expensive! Activities cost less than a meal voucher
Online Team Building Activities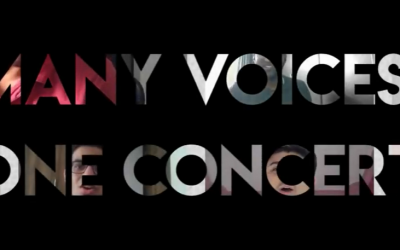 The team collaborates to create a musical masterpiece that involves every single one of them. Acapella often demonstrates a wider variety of timbres in one track than many bands manage across their entire career!
read more
The virtual session was much needed to help the team deal with the lockdown blues. The activities were well thought out and Vignesh ensured that the energy levels were sustained through out.
This was one of the most engaging and fun sessions we have had since the work from home began. We look forward to making this a monthly affair for our team
At first we were apprehensive on the quality of conversations and interactions that can be driven in a work from home set up. However, we were excited to see the activities engage everyone and I could see the teams warming up to the game play, un-muting themselves and joining in the action. We saw some fabulously creativity and collaboration on display during the Shark tank Improv activity. Kudos to the team for designing these smart, online activities and for a flawless execution.
Frequently Asked Questions
What is the typical session structure?
Each session lasts for 60 – 90 minutes and consists of icebreakers, the main activity and is wrapped up with an optional debrief
Do you conduct this in my city?
The activities are delivered virtually and it doesnt matter where the team is based
What language are the activities conducted in?
English is the primary medium of communication. However, given sufficient lead time we can explore catering to specific language requests.
What platforms do you use to deliver the activities?
We work with Zoom, Teams, Meet, Blue Jeans etc. The choice of tool depends on client policies
Can a demo be provided before confirming?
We can arrange a free demo session with relevant stakeholders from your team. Drop us a line on [email protected] to schedule a demo
What is a good size to ensure quality engagement?
The ideal group size varies from activity to activity. However, the general guideline is to restrict a per room group size to under 50
We have a global team. Will the content of the activity have relevance to all participants?
We understand the demography of the team as part of our set up task and ensure the activities are contextual and relevant to all participants
Are all activities conducted real time?
Most activities are real time. However, some activities like Acapella, Picture In Pixel, Movie Making etc are hybrid activities that have a non real time component as well
Will the engagement be a single session or can it be set up as an ongoing engagement?
Teams can choose their frequency of engagement: Monthly, Quarterly or One off. A roadmap of activities can be set up for longer term engagement.
Can you cater to very large teams?
We have some activities that are designed to handle groups of up to 1000 participants real time