This unique but simple activity is bound to get your group going in no time! Teams must communicate strictly using ONLY words & no actions. Yes, you heard it right! It's Charades with words!  But it's not what you think. It has just the right mix of suspense, excitement & fun, which makes it the perfect way to break the ice!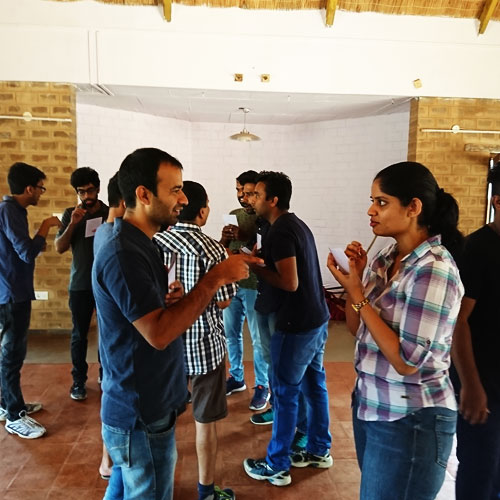 Cross Team Collaboration
Problem Solving

Creativity

Fun & Play
Planning & Execution
Leadership
Can be tailored for: 
New Teams Coming Together,  Leadership Teams,  Gamified Learning, Members added to teams
Summary :
Conveys the importance of communication between members of the same team and across different teams. It engages every member and helps bridge the communication gap across teams
Watch out for!
– A fun game of cahrades with a twist!
– Being at the edge of your seat while you try and figure out what your team mates are trying to communicate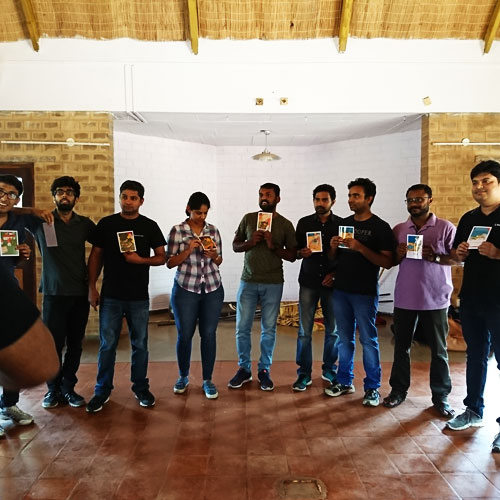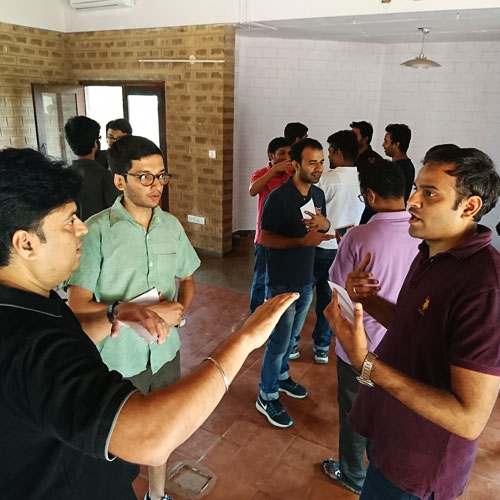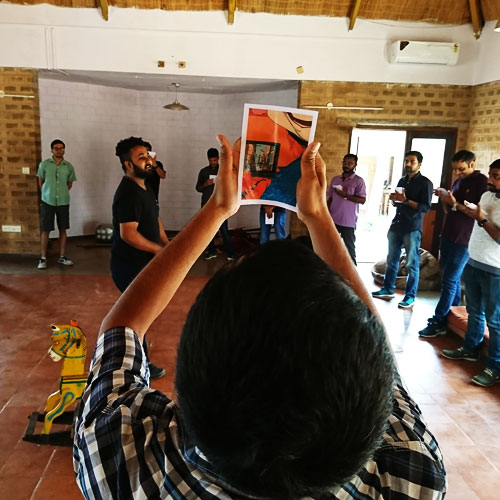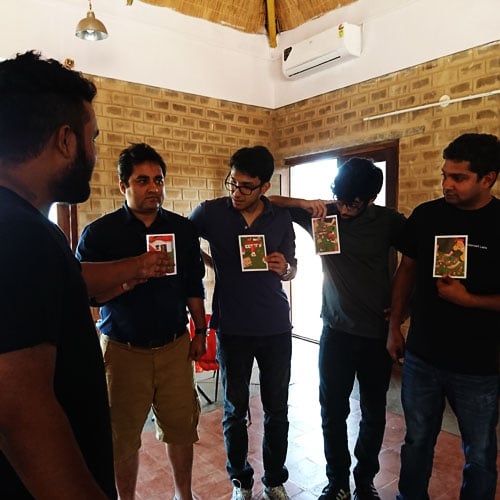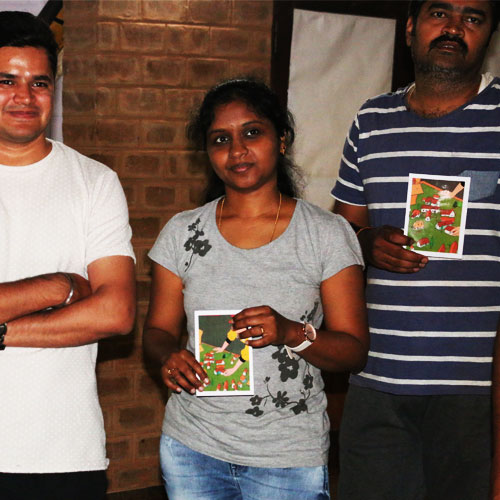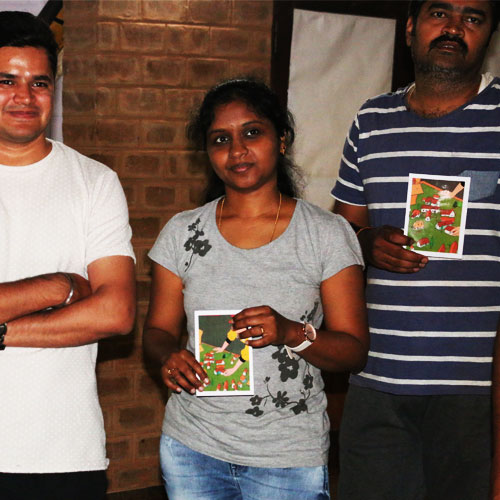 "Before this Team Engagement session with Team Activators, a lot of us weren't integrated as a team and we weren't really familiar with each other. But after the session we all came back with new friends and a lot of fun memories!"

– Srinadh
Frequently Asked Questions
Can this activity be conducted at my workplace?
Yes, Glad you asked.. We will be happy to set this up at your workplace. We can creatively use your workdesks or a conference area to set this up
Do you conduct this in my city?
We conduct this activity pan India. In case our facilitator is not available in your city for the requested date, we can have someone from the closest city drive down or fly in to set this up
Are there any prerequisites that we need to bring?
Everything is provided on site. All you need to bring for this challenge is your game face and creativity! 
Does this activity engage everyone?
It is an activity specially creted to improve the communication skills between teammates. So yes, each and every team member needs to be completely involved in order to solve the puzzle.
We are a small team of 10. Can we do this activity?
To truly enjoy and exploit all that this activity has to offer, we suggest a minimum group size of 20 participants. Large group sizes are never an issue
Is this the same as Pictionary?
Not quite. The activity sure uses the aid of images but with interesting rules.