Good For
Team Coordination
Ultimate Frisbee is a non contact sport that is taking the world by storm and is on its way to be included in the 2024 Olympics. The game trusts the sportsmanship of players and invokes "Spirit of the Game" to maintain fair play and there is no referee even at the topmost level.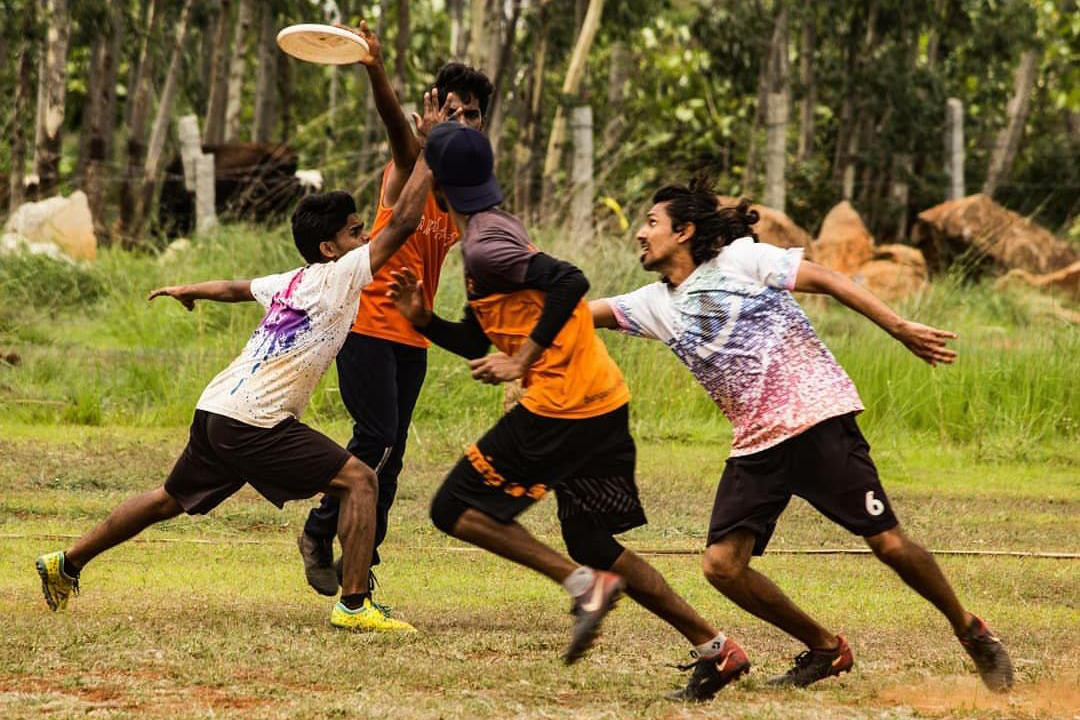 Team Coordination
Working Under Pressure
Strategic Planning
Spirit of the game
Can be tailored for: 
New Teams Coming Together, Gamified Learning, Members added to teams
Summary :
Tests team's ability to work under pressure and flying commands. Inculcates self motivation in team members and is a good stress buster. It's a sport that is great at building camaraderie and relies heavily on teamwork and strategy.
Watch out for!
– Learning a new game
– Disc handling skills
– Going all out and relieving stress with your team!
'We really enjoyed playing Ultimate Frisbee with Team Activators. It really brought out the energy in the team. We go out of our comfort zones and enjoyed every bit of it! Thank you Airbenders for the Frisbee!"
– Dhanush
Frequently Asked Questions
Can this activity be conducted at my workplace?
No, Glad you asked. It is an outdoor activity which requires open space to move around. But there are other activities which can be done in your work place.
Do you conduct this in my city?
We conduct this activity pan India. In case our facilitator is not available in your city for the requested date, we can have someone from the closest city drive down or fly in to set this up
We are a small team of 10. Can we do this activity?
To truly enjoy and exploit all that this activity has to offer, we suggest a minimum group size of 20 participants.
Does this activity engage everyone?
The activity is tailored to specifically get everyone out of their comfort zones and get completely engrossed in this intense routine. This shot and highly effective routine is sure to have everyone truly shake it off!
Is first aid provided?
Yes, glad you asked. We have a trained medic available for first aid on site
Are there any prerequisites that we need to bring?
Everything necessary from your side for this activity is your will to try something new and integrate as a team by shedding inhibitions!