A fast-paced activity in which teams must compete to build the tallest free-standing structure out of spaghetti, tape, some string, and one marshmallow. It teaches a lean approach to risk management and the value of continuous experimentation – to reduce waste.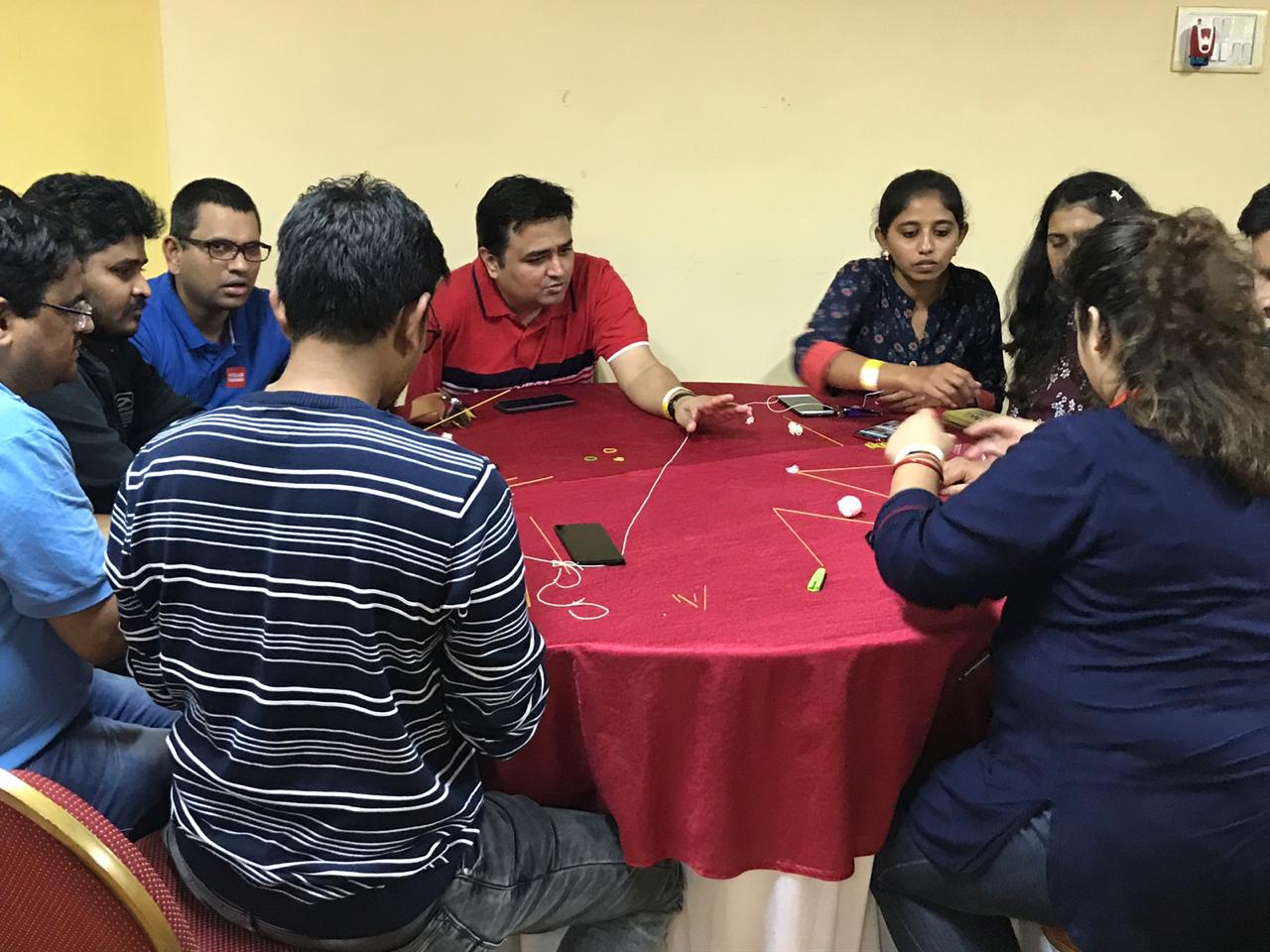 Team Work
Planning & Execution
Leadership
Communication
Fun & Play
Can be tailored for: 
Gamified Learning, Members added to teams, Building trust, Team Collaboration
Summary:
It emphasizes group communication, leadership dynamics, collaboration, innovation and problem solving strategy.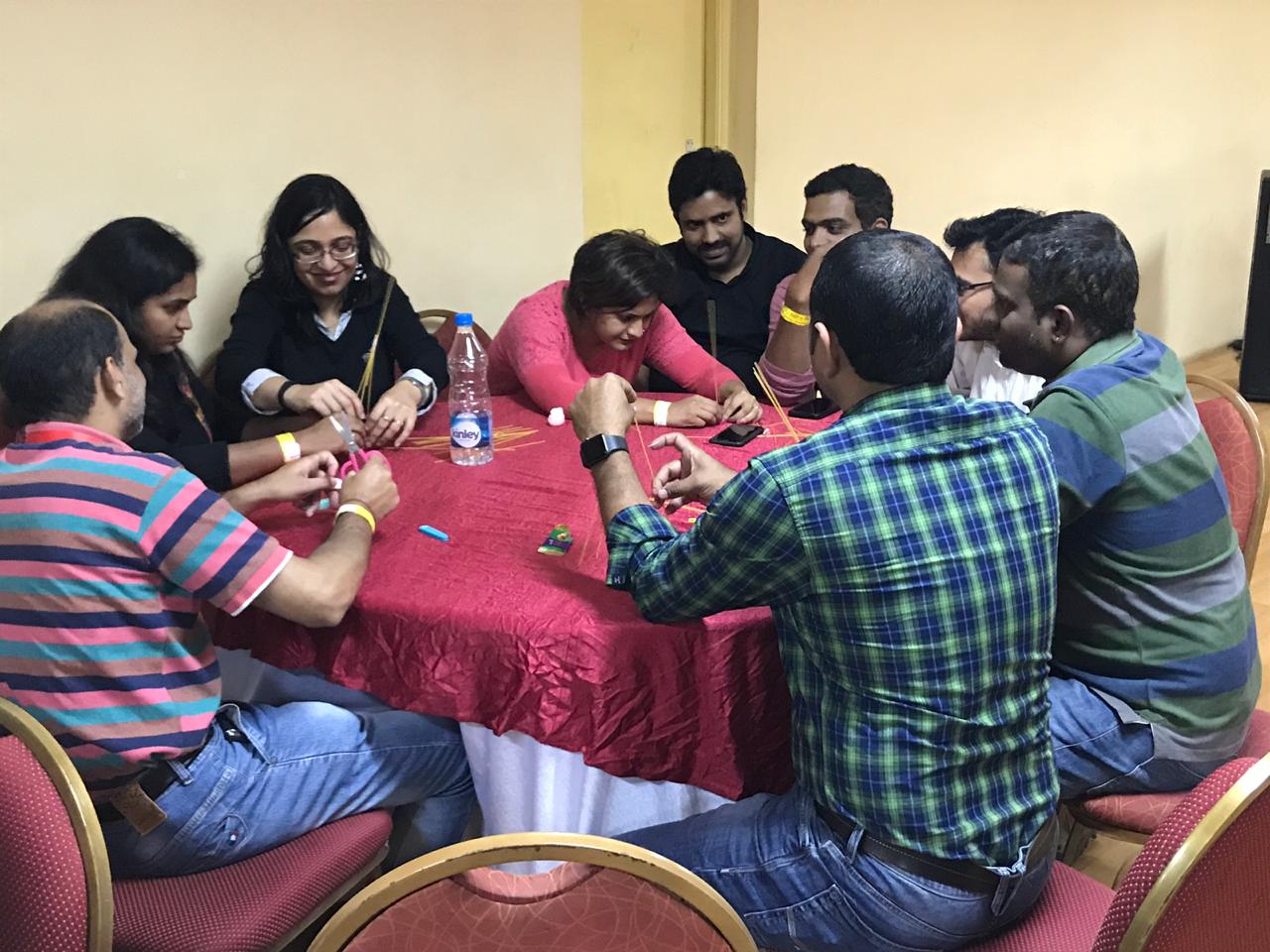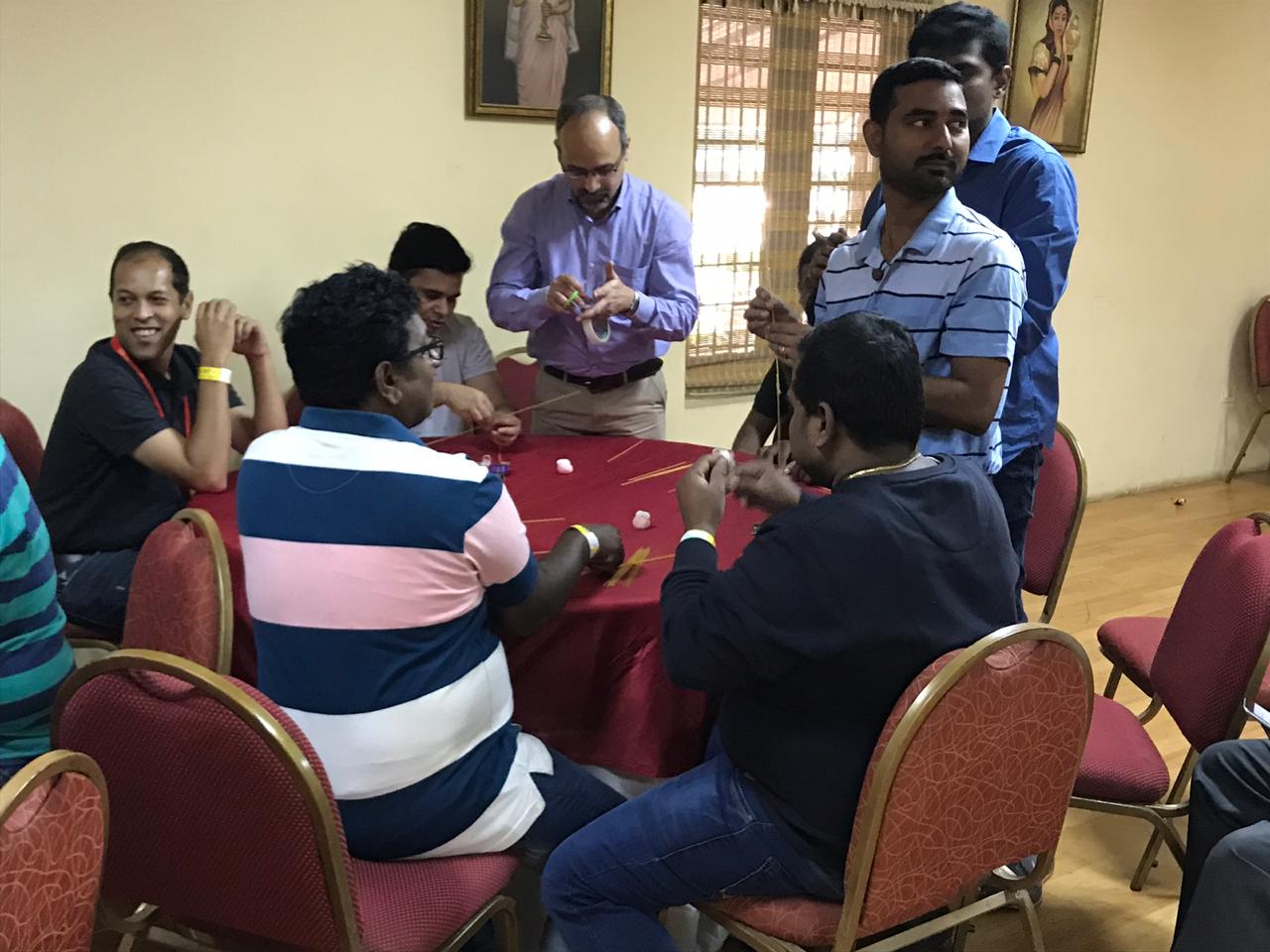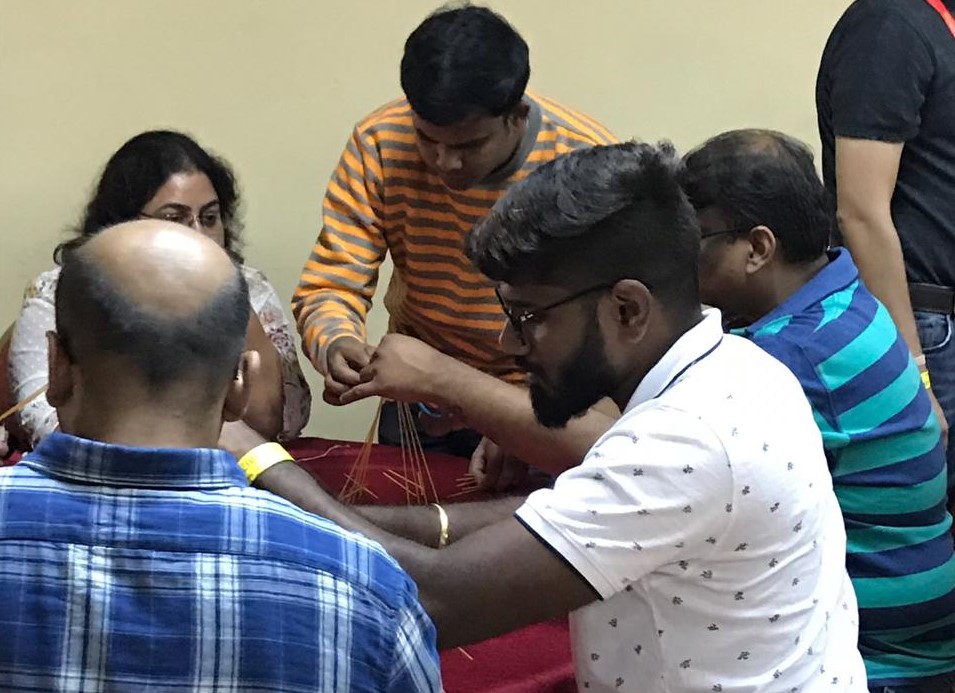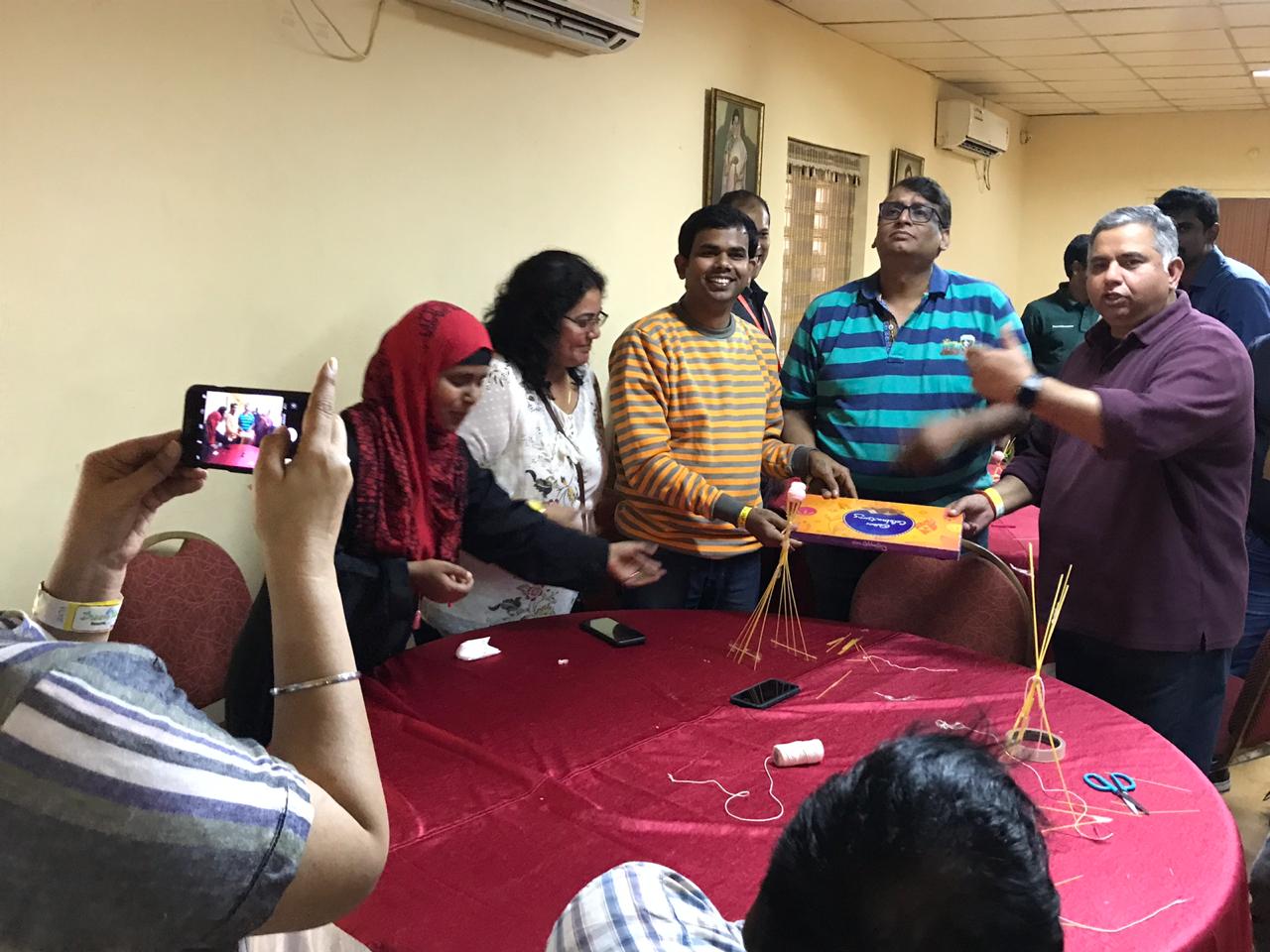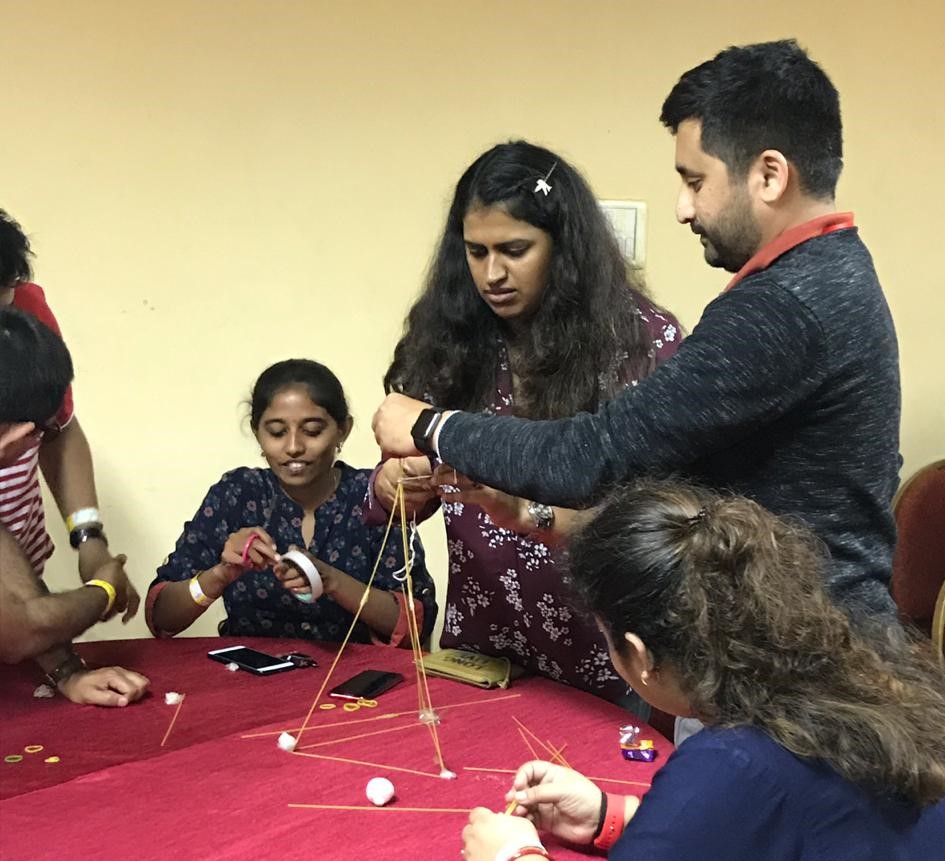 "Italian Job was an exciting event because of the time limit given. We thought it would be really easy but when we started working as a team a lot of ideas started flowing in about various models. It was a fun and quick activity. Thank you Team Activators!

.

– Rohit, Amazon
Frequently Asked Questions
Can this activity be conducted at my workplace?
Yes, Glad you asked.. We will be happy to set this up at your workplace. We can creatively use your outdoor workspace to set it up
Do you conduct this in my city?
We conduct this activity pan India. In case our facilitator is not available in your city for the requested date, we can have someone from the closest city drive down or fly in to set this up
Is first aid provided?
Yes, glad you asked. We have a trained medic available for first aid on site
Are there any prerequisites that we need to bring?
Everything is provided on site. All you need to bring for this challenge is your game face and creativity!
Does this activity engage everyone?
The activity is designed to have everyone play a role in putting together the contraption. With miniature canons and the thrill of hitting the most targets, no one would want to be left out.
Do I need a refresher course on physics?
You dont, but you will be able to win your team some extra points if you paid attention in school
Is a blueprint provided?
No, a blueprint isn't provided. This activity completely challenges your inventiveness & skill
Is the use of internet permitted?
Yes. You can use the internet to help you!
Will there be someone to assist us with the technicalitites of the challenge?
Yes. Though the activity completely depends on your team's resourcefulness, help will be provided for the technical aspects