Duration
30 mins – 1 hour
Group Size
10 – 1,000 pax
Good For
Team Coordination
Let's get sporty with our modified version of volleyball where teams are divided into even pairs. The pairs will have to prevent the splish-splash of the water balloons. Pairs will fling the 'loons with towels and try to beat the opposite number. Let the team spirit shine.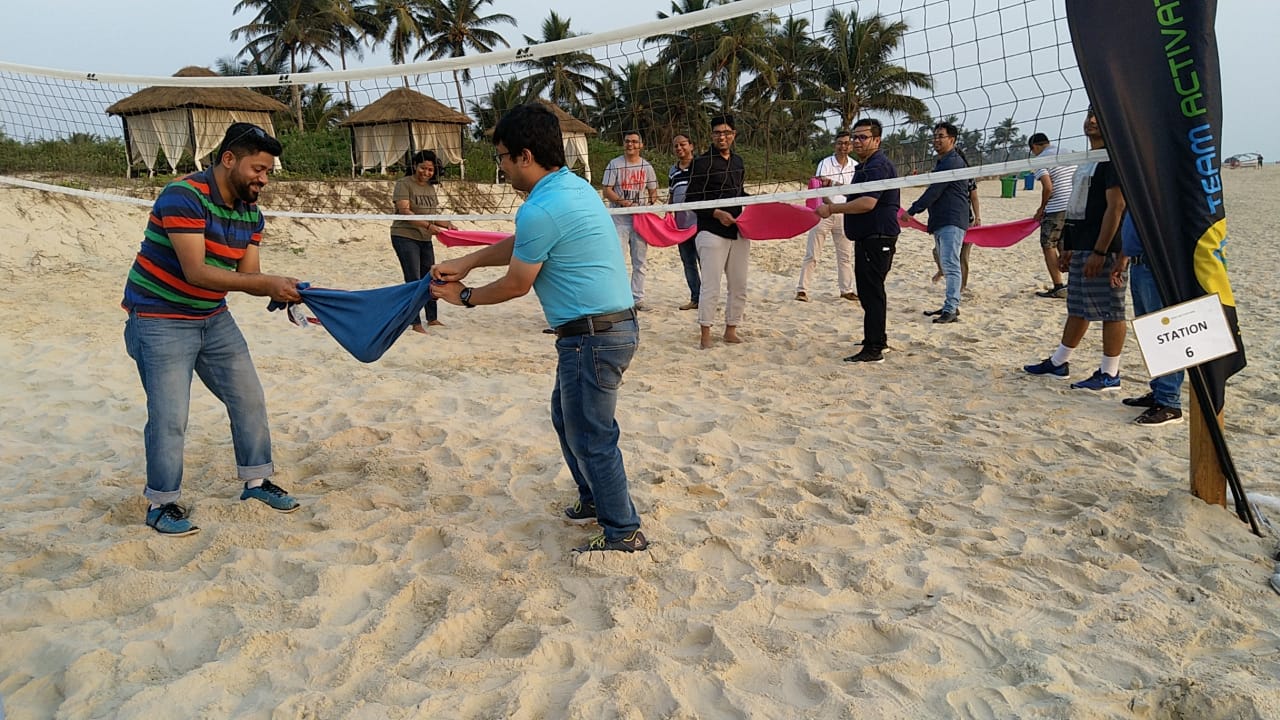 Team Coordination
Communication
Leadership
Can be tailored for: 
New Teams Coming Together,  Leadership Teams,  Gamified Learning, Members added to teams
Summary :
Tests team's ability to work under pressure and flying commands. Inculcates self motivaiton in team members and is a good stress buster. Moreover, this activity caters to the team building needs of front line employees and senior management alike!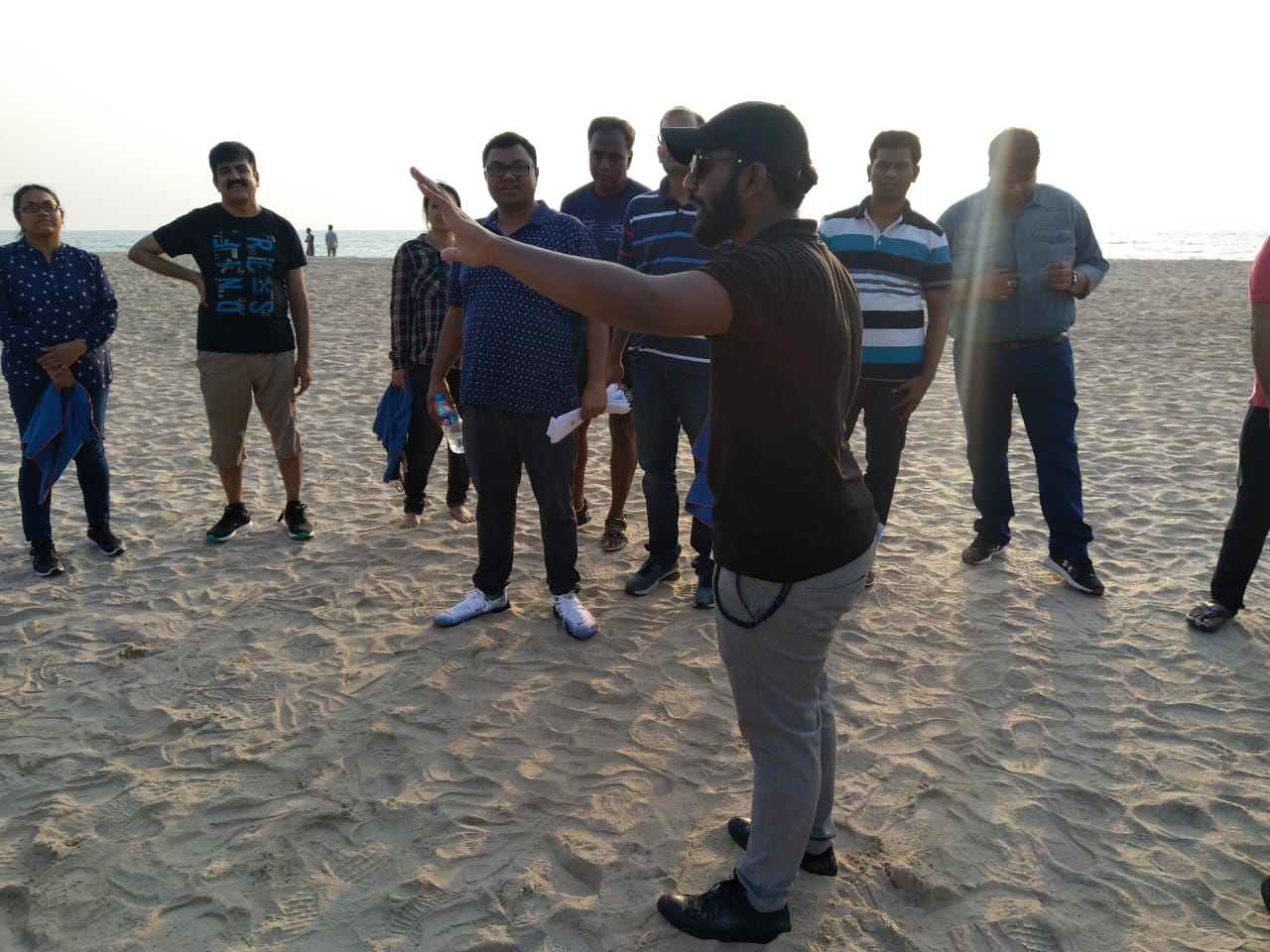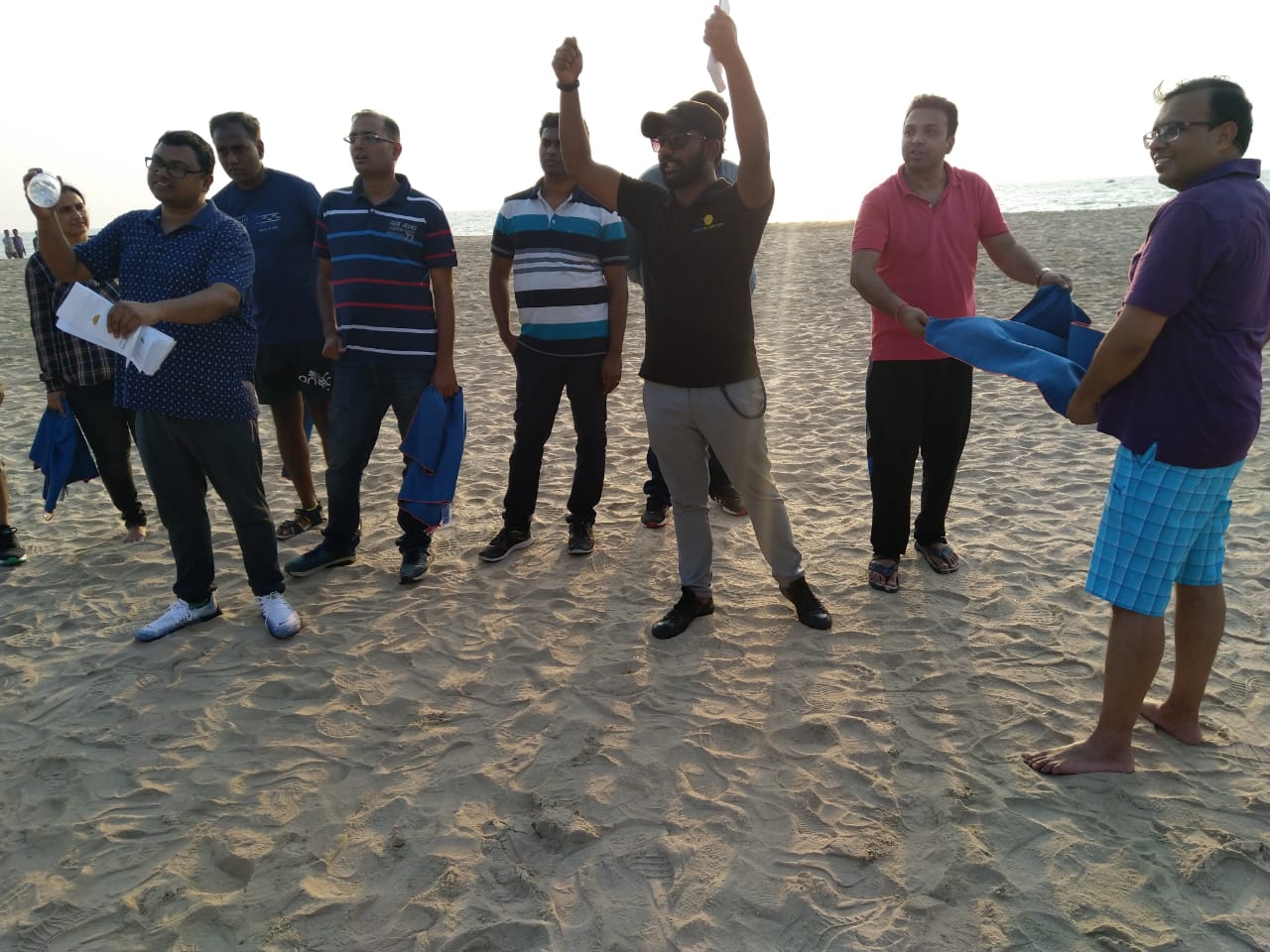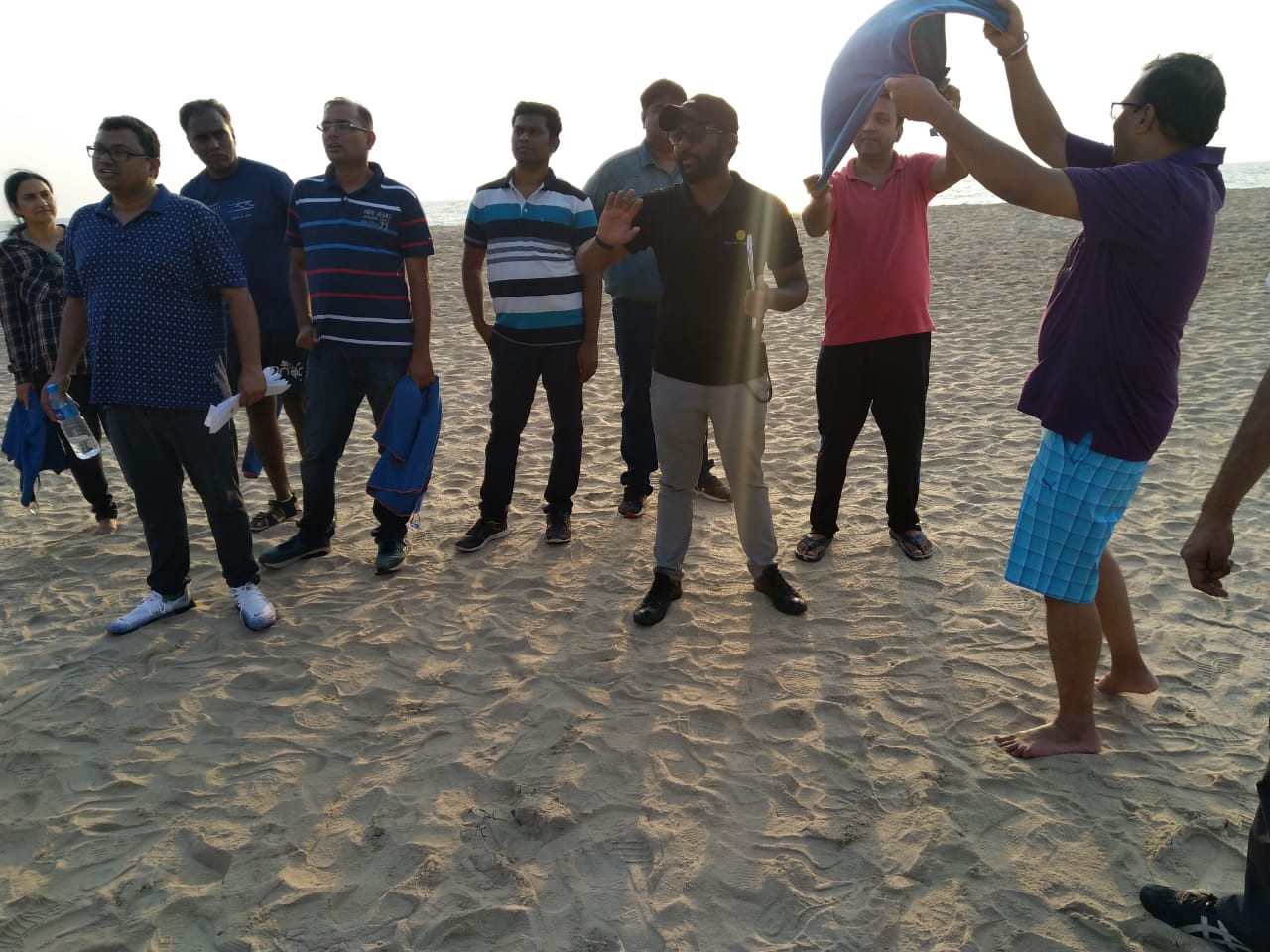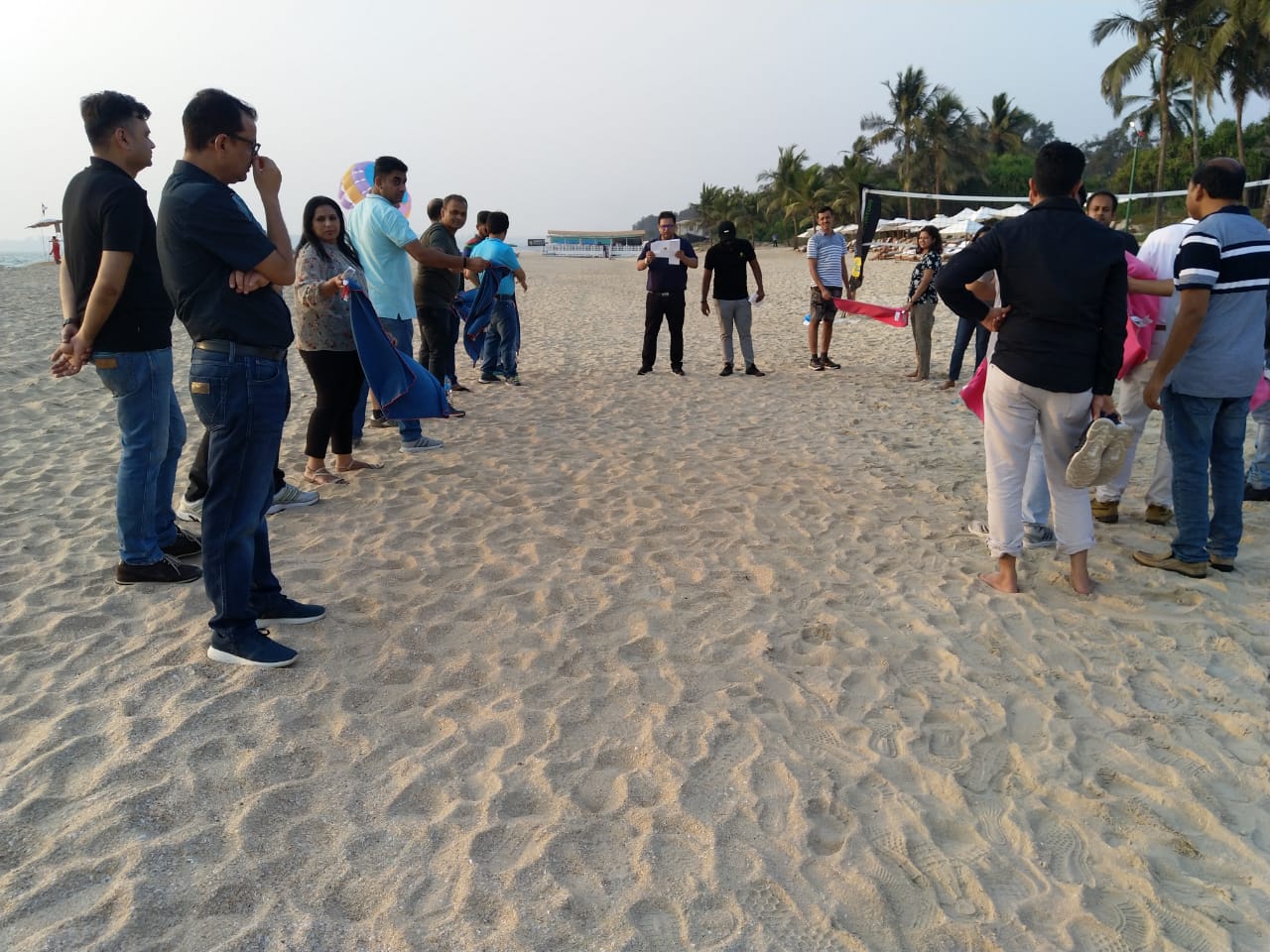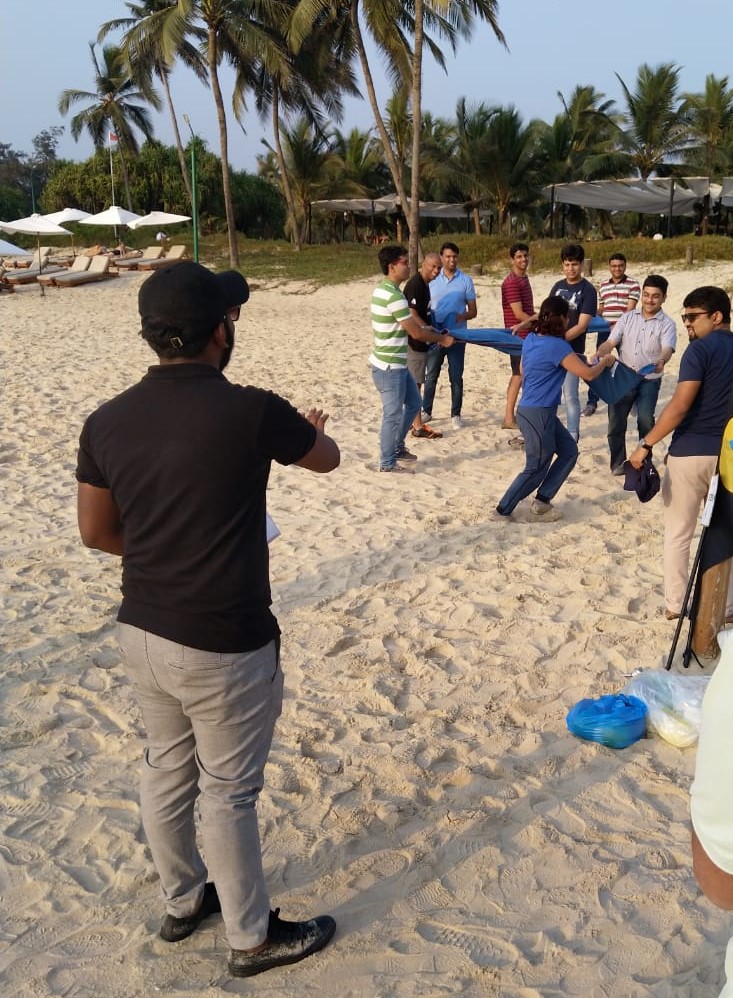 "It was a super fun activity. It was unique and it suited the whole theme and set-up at the beach. Thank you Team Activators for all your efforts. "
– Derrick
Frequently Asked Questions
Can this activity be conducted at my workplace?
No, Glad you asked. It is an outdoor activity which requires open space to move around. But there are other activities which can be done in your work place.
Do you conduct this in my city?
We conduct this activity pan India. In case our facilitator is not available in your city for the requested date, we can have someone from the closest city drive down or fly in to set this up
We are a small team of 10. Can we do this activity?
To truly enjoy and exploit all that this activity has to offer, we suggest a minimum group size of 20 participants. 
Does this activity engage everyone?
The activity is tailored to specifically get everyone out of their comfort zones and get completely engrossed in this intense routine. This shot and highly effective routine is sure to have everyone truly shake it off!
Is first aid provided?
Yes, glad you asked. We have a trained medic available for first aid on site
Are there any prerequisites that we need to bring?
Everything necessary from your side for this activity is your will to try something new and integrate as a team by shedding inhibitions!